Pinterest rolling out revamped design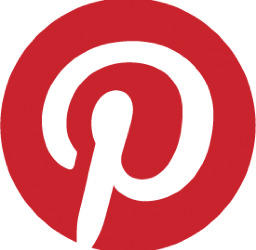 Pinterest will be rolling out a newly revamped design to all of its users starting today. The new design was well received by a small sample group that had tested it back in January. The new design will help improve user experience by making things more "simpler and cleaner". Now users will be able to browse through pins, plan their fantasy weddings, design their fantasy homes, and crave their fantasy meals much more quickly and easily.
One of the changes include increasing the size of pins. This will help users see "more of what you love". Pinterest has also made it so that when you're browsing through pins, and find yourself buried deep into your search, you can hit the "back" button on your browser and it will land you all the way back to where you were before you started browsing. Sometimes you get lost in what your doing, and Pinterest understands.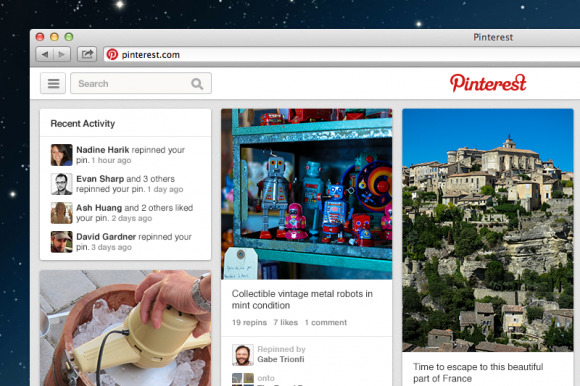 Another major change is the amount of information you see when you click on a pin. Not only will you see a larger, more close-up shot of a pin, you will also see pins on the same board as the original image, as well as more pins from the website the original pin came from. You will also be able to see what other pins the user has pinned on their boards, a feature that will make its way to mobile devices soon. This will allow you to spend more times discovering the things you like.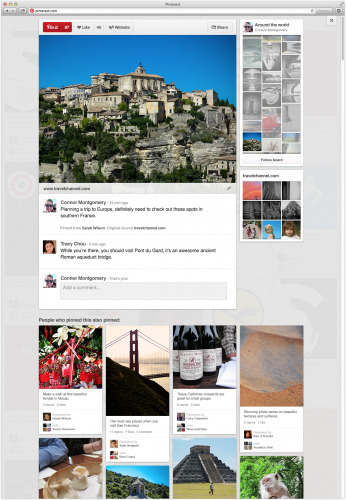 Overall, the user experience for Pinterest will see a great, new change after this. The site has also stated that they have "rebuilt their foundation", so Pinterest should be much more stable and reliable. Pinterest encourages users who have any feedback to leave a message on their blog post. You should be updated to the new design shortly, and once you do, you can resume craving that ridiculously delicious-looking cupcake while that motivational workout pin makes you feel guilty.
[via Pinterest]