Pinterest now available on Barnes & Noble NOOK devices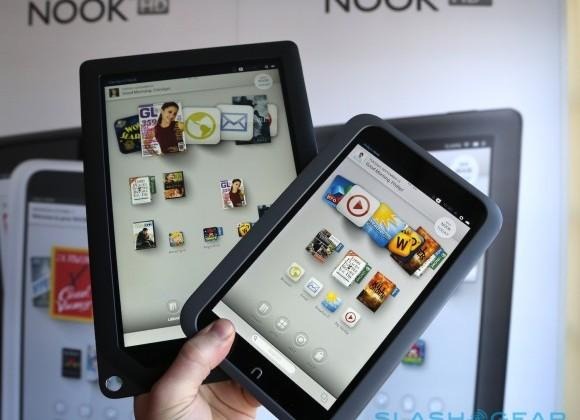 NOOK users may be avid readers, but they may also need their daily dose of inspiration, whether that'd be ideas for DIY projects or just entertaining photos. Barnes & Noble announced today that Pinterest is now available for NOOK devices, allowing you to browse through creations and other pieces of inspiration right from your NOOK.
Furthermore, the app will come pre-loaded for new NOOK devices starting today. However, it seems that the app will only work on the NOOK HD, NOOK HD+, NOOK Tablet, and the NOOK Color. For those who already have a NOOK device, you can download the Pinterest app right now, allowing you to resume pinning from on-the-go in no time.
Pinterest joins Facebook and Twitter as one of the handful of apps pre-loaded on NOOK devices. Claudia Romanini, who is the vice president of NOOK apps at Barnes & Noble, says that Pinterest has "long been one of" the company's most requested apps, so we're positive that most NOOK users will benefit greatly from the addition of Pinterest.
Barnes & Noble has been trying to get the NOOK series back on track recently, and the company is working slowly to accomplish that. They recently launched the NOOK Press self-publishing platform, as well as the ability for in-app purchases in order to reel in more bacon. The addition of Pinterest might not make great strides with the company, but it could put them in right direction.