Pinterest Lens taps AI to power new visual search tool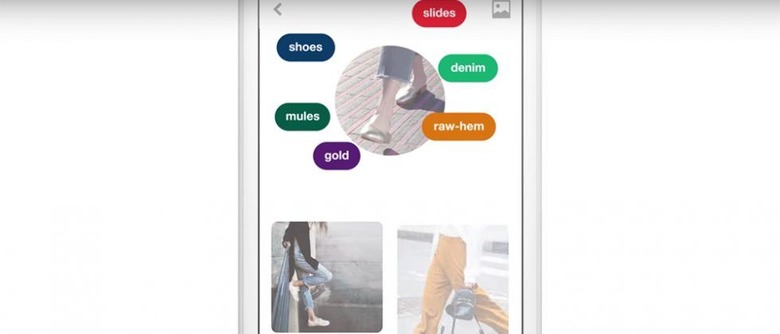 Pinterest has introduced a new 'visual discovery' tool that uses your phone's camera and artificial intelligence to find pins related to whatever you're interested in. Taking a photo of your kitchen, for example, will result in Pinterest quickly parsing the image to determine the various things in it, then presenting pins related to the particular elements and items it picks out of the photograph.
Pinterest explains that this visual discovery is made possible using its new 'experimental technology,' and it's akin to machine learning tools we've seen in the past. Using the tool, which is in beta at this point, users take a photo of something and let the artificial intelligence determine the important things in that image. A photo of a table, for example, may identify the table, the type of room it is in, and the items on it.
The feature is called "Lens," and it aims to provide a new way to search for items, one that doesn't require words and that may, in some cases, provide more precise pins than you could get using traditional queries. At this point, though, Pinterest says the Lens tool is best used for finding pins related to food, clothing, and home decorations.
There's also a new visual discovery tool of a different sort, one called "Shop the Look" that adds tappable circles to clothing items found in pins. Tap the circle, and Pinterest will return the exact clothing item and provide links to online stores where it can be purchased. It's sort of like Shazam, but for figuring out what clothes a model is wearing.
You can expect to see Pinterest Lens in the coming weeks if you're in the United States, while Shop the Look is available now.
SOURCE: Pinterest Blog