Pinterest for iPad Review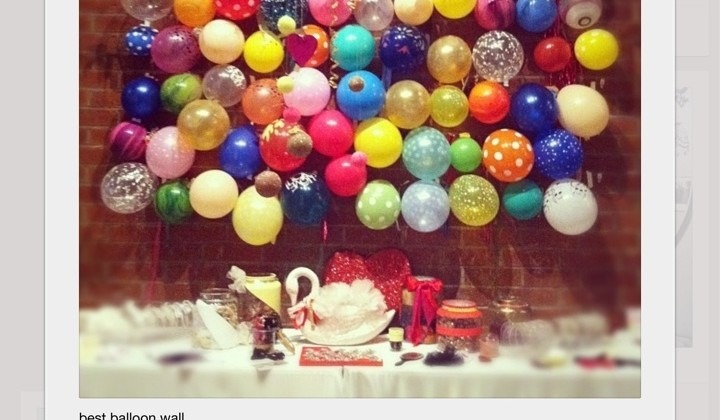 This week the folks at Pinterest have finally released both iPad and Android versions of their mobile app, previously only available for the iPhone. Today we're having a peek at the iPad version in just a few steps – it's a simple app and it simply does what you need it to do. It's also quite nice to look at, as it should be, and also has a built-in web browser so you're not stuck in the browsing of other people's Pins – full involvement on the way!
This application is free to download and is ready for your Retina display – if that's the version of the iPad that you've got – but works perfectly well on all iterations of the iPad. You'll need a Pinterest account to make it work, and signing up inside the app is simple too – you'll just connect via Facebook or Twitter or make your own unique account just connected to Pinterest. Once you're in, your account will be perfectly synced up no matter which device or app you're in.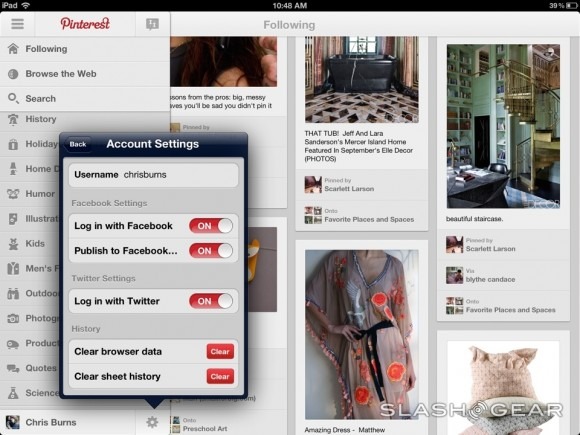 Pinterest is an environment in which users collect their favorite online items and "Pin" them to a board for everyone to see. Like Facebook, each person in your friends group is able to see your Pins along with the rest of their friends Pins in one giant news feed. This app makes doing all of this unique for your iPad instead of requiring that you use your iPad's built-in web browser for access.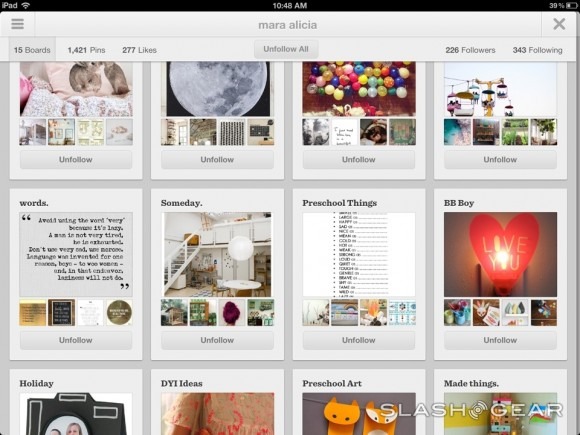 You can download this application for the iPad, the iPhone, or any Android device right this second – just search for "Pinterest" in your app store! The download is well worth the 15 seconds it'll take to download, and it'll make your Pinterest experience all the more engaging. If you're not hooked up with Pinterest yet, also download the app – it's an awesome experience for the casual iPad user too!