PineTime is Pine64's upcoming stab at an open source smartwatch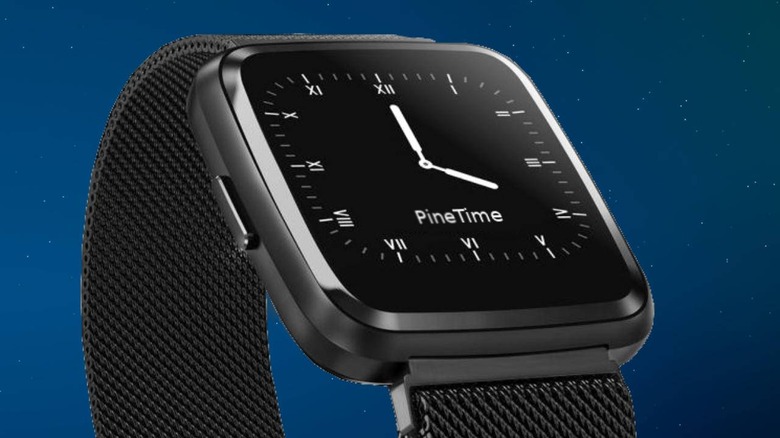 There have been attempts at making and selling source open source-friendly devices, from desktops to tablets to, of course, smartphones. There are even open source and privacy-oriented smart speakers. All that's missing is a smartwatch, one that's not just a smartwatch OS slapped in proprietary hardware. Rising to that challenge is Pine64, creators of a line of ARM-powered open source friendly computing products. While it says that PineTime smartwatch is just a side project, interest could catapult it to an actual product in the very near future.
It's not that open source smartwatches were outside the interest of open source fans and modders. More than smartphones, smartwatch hardware is more difficult to mod and the user experience harder to get right. The closest that came to that dream is AsteroidOS that could be installed on some very old, proprietary smartwatch hardware.
The folks at Pine64 have been creating platforms and products that revolve around ARM chips, particularly Allwinner's. It has made single board computers ala Raspberry Pi and even a laptop. Its latest and most ambitious is the PinePhone which will start shipping to a select few developers later this month. In a very teasing tweet, Pine64 revealed the idea of a wearable companion for s Linux phone like the Pine64.
The design and features of the PineTime are pretty modest by today's smartwatch standards. It will run on an ARM Mbed or FreeRTOS platform. There'll be basics like Bluetooth 5.0 and a heart rate monitor but, given the company's focus, expectations on performance and features shouldn't be too high. Pine64 does assure that they at least have a watch body used by manufacturers but will most likely go with customized hardware.
Since there were questions regarding the body of the watch; yes, the watch body exists and is used by other manufacturers. We decide the internals + and customize the specs. Actual unit in picture below. Hope this clears things up. pic.twitter.com/DUiO6Ww8rI

— PINE64 (@thepine64) September 14, 2019
The PineTime isn't a top priority yet as Pine64 is still focusing on its bigger products. It was, however, pleasantly surprised at the interest that its single tweet generated. Given that, this Linux companion smartwatch could be its next big thing, presuming it actually gets to that point.