PINE A64 offers a 64-bit computer for less than $20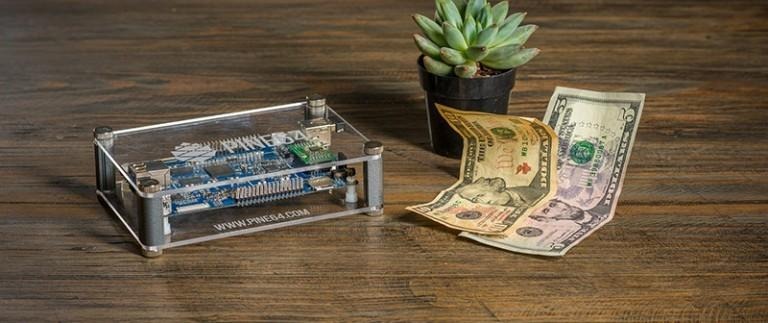 It's amazing to see just how far computers have come in my lifetime. When I was a kid, our computer was that thing that sat in my dad's office, that we were only rarely able to touch. These days, I always have a computer (or two) with me, and three different rooms in my house have dedicated PCs. And now there are complete computers you can buy for less than a meal. And now there's a new competitor in the sub-$20 computer market.
By now, most people are familiar with the different flavors of the Raspberry Pi, but one thing they all lack is power. One company is trying to capture the same market, but with a bit more juice in their machines. The PINE A64 aims to be the most affordable 64-bit single board computer on the market.
The PINE A64 features a quad-core ARM A53 64-bit CPU that runs at 1.2GHz. On the GPU side, it has a dual-core MALI-400 MP2 and runs at 500MHz, which is capable of 1.1 Gpixel/s throughput. That's certainly enough power to outpace any of the current Raspberry Pi offerings. The company suggests it will deliver 20-30% better performance than the competition.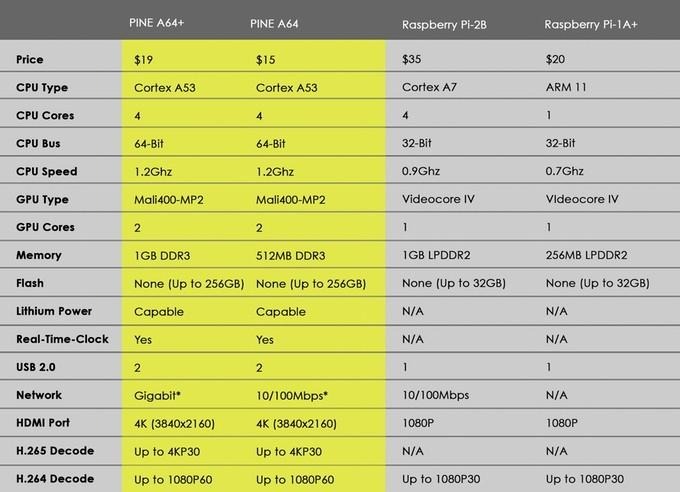 There are two different versions of the PINE A64. The regular, and the PINE A64+. The difference is that the original flavor features 512MB of RAM, and a 10/100Mbps network card. The A64+ gets you a full 1GB of RAM and gigabit networking capabilities. You'll also find a 5-megapixel camera port, a MIPI video port and a touch panel port in the A64+.
The PINE A64 and A64+ are currently offered as part of a Kickstarter campaign. They've already nearly doubled their goal of $31,416 at the time of writing. The company intends to start shipping out units in February of next year. The PINE A64 is available for just $15 while the A64+ will run $19.
Source: Kickstarter