Pillow Talk wearable lets long-distance couples share their heartbeat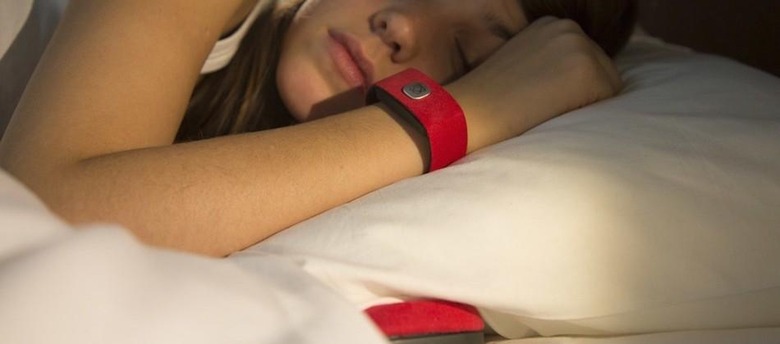 Pillow Talk, from start-up Little Riot, is a new wearable that aims to make the difficulties of long-distance relationships a bit easier for couples. While it can't replace those special moments couples have together just before they fall asleep, it aims to at least keeps some of the intimacy they would normally share while sleeping in the same bed. Each partner wears a wristband that shares their heartbeat in real-time with the other through a small speaker.
The band is made with a soft fabric that allows it to be comfortable to wear at night, as is the cover the speaker, which is placed under or near the sleeper's pillow. This cover can also be taken off for a louder, deeper heartbeat sound.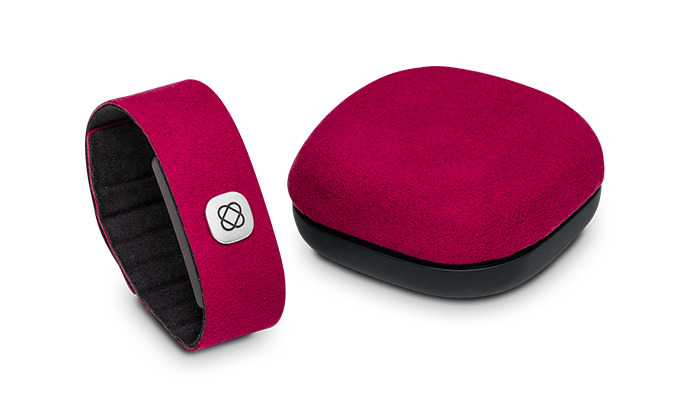 The two bands are synced with an app for iOS and Android, which also gives users the option to listen to their partner's heartbeat via headphones. Little Riot suggests Pillow Talk can also be used by more than just romantic partners, such as parents who need to be away from home and maintain a connection with their kids.
While the wearable device is similar to the Digital Touch feature on the Apple Watch, which lets users both see and feel another's heartbeat, the latter requires a manual activation and only lasts for a few moments versus throughout the night.
Pillow Talk is currently part of a Kickstarter campaign, where backers can get a single band and speaker for a pledge of $78 or more, or a pair of bands and speakers for $177. The campaign ends next week on December 10th, with shipping scheduled for May 2016.
SOURCE Kickstarter