Pictures of the first Android phone, HTC Dream leaked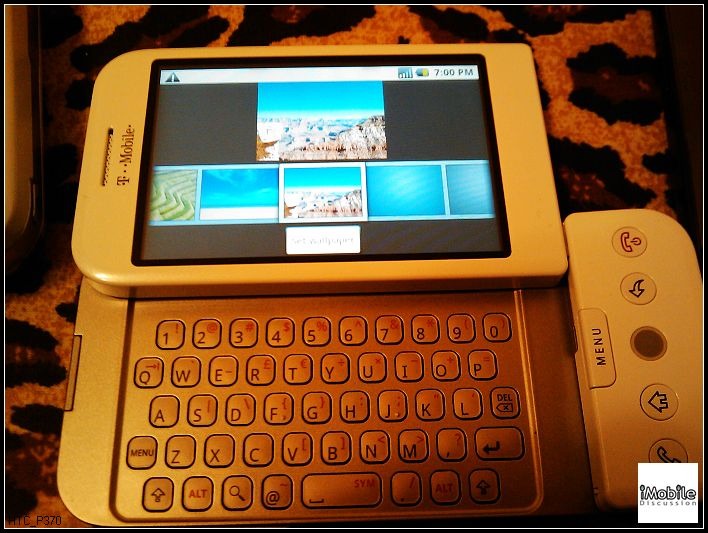 We've seen the T-Mobile HTC Dream phone before. There have been other leaked pictures, diagrams and even a video showing off the phone and the Android OS. But none of these compare to the latest slew of leaked images that, for the first time, show us the Dream up close and personal.
To be the very first Android-driven phone, the HTC Dream from T-Mobile slides, has big clear buttons and looks amazing. And the real plus here is the product picture looks pretty much done. The big T-Mobile brand confirms it as the carrier and Android looks to be nearing completion, if not all the way done.
These new images confirm all that we've suspected and seen so far. The Dream has a full QWERTY keyboard, a curved slide mechanism, shortcut keys and a trackball. We're expecting the first Android phone ever before the end of the year. Check out more pictures below.
[Via Android Community, Gizmodo]