Photosynth app finally hits Windows Phones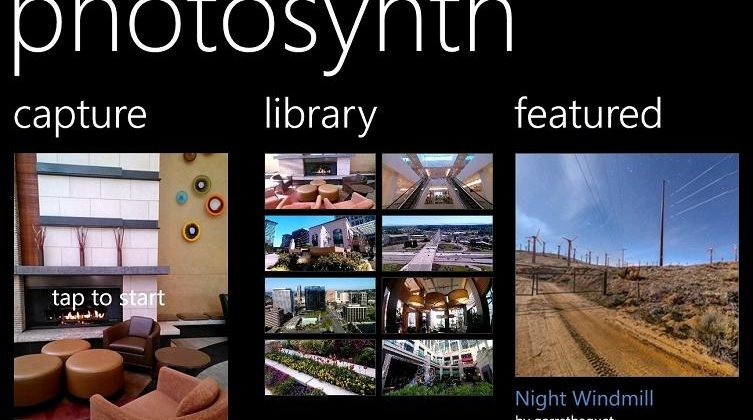 Microsoft's popular Photosynth panorama stitching tech has finally reached the company's own Windows Phone platform. The photo app was released over a year ago on iOS but was oddly missing from WP7. Microsoft admitted that the app required some deeper access to the phones hardware, which was not available at the time.
The Photosynth app automatically stitches your photos together for seamless panoramas. But it goes beyond horizontal spans and can take full spherical 360 degree views. The images created through Photosynth can also be easily shared through Facebook, Bing maps, or a freely hosted account at Photosynth.net. You can share either the still image or an interactive 360-degree version.
The app, however, does require a lot of resources for processing all the high-res images, so it won't run on 256MB devices, such as the Nokia Lumia 610. It was recently reported that roughly 1.6 percent of Windows Phone apps are not compatible with the Lumia 610. The app requires devices with 512MB or better.
[via PocketNow]