Photoshop Express for iOS update refreshes UI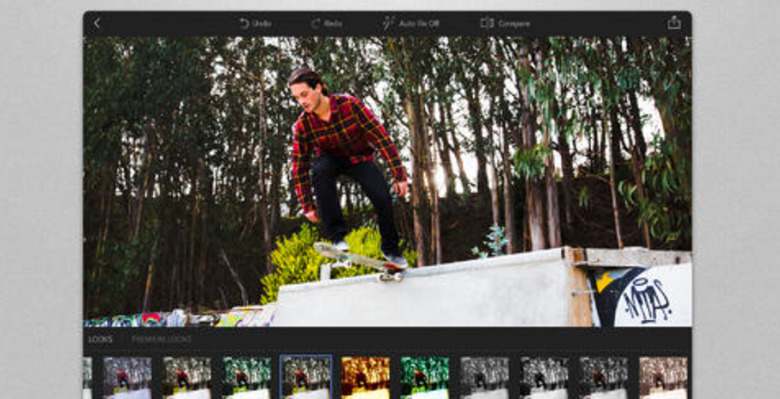 Adobe has launched an update for its Photoshop Express for iOS. This brings the photo-editing app up to version 3.3, which brings with it, among other things, a new "editing experience" and refreshed user interface inline with iOS 7.
Photoshop Express for iOS is available for both the iPad and the iPhone, with both scoring the new look and so-called editing experience (featured in the image above). The design change isn't the only improvement that comes with version 3.3, however.
Users of the app can now share their edited images using an SMS message (for iPhone users) and on Instagram. There's green-eye correction for pictures taken of pets, and the ability to "save your work without saving" due to the app now resuming in the last place the user had it.
Navigating through the app has been boosted with the latest version, with Tool Tips and Photo Picker both being among the features that have been improved. Rounding it all out are various performance tweaks that have it running better, as well as some unspecified bug fixes.
SOURCE: iTunes