Photojojo's iPhone Lens Dial case adds three cool lenses

We've seen plenty of fun iPhone camera lens attachments and accessories from Photojojo before and now the company has unveiled a new case for the iPhone 4 or iPhone 4S called the iPhone Lens Dial. The case features three lenses on a dial that easily rotate into place for immediate photo effects.
The iPhone Lens Dial offers a telephoto, fisheye, and wide-angle lens, a perfect trio for most of your casual phone photography needs. The 1.5x telephoto lens is great for long-distance shots while the 0.7x wide-angle lens takes in a lot more scenery into your frame for nice panoramic shots. And the 0.33x fisheye gives you those fun concave-looking creative shots.
The lenses are all made from "optical-quality" coated glass while the case itself is slim and made from aircraft-grade aluminum. It also features two tripod mounts to work in either landscape or portrait mode. The Photojojo iPhone Lens Dial is available now for $249.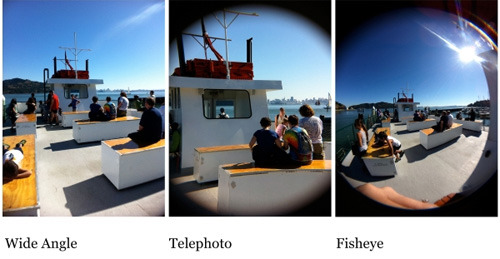 [via Photojojo]