Photojojo reveal iPhone ioShutter Camera Remote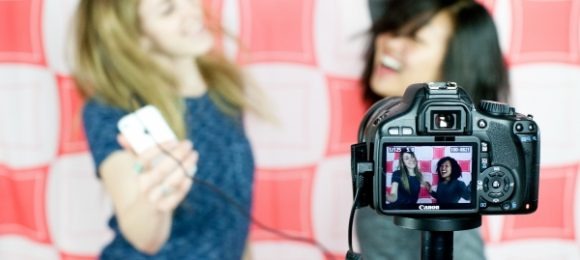 Over at the sweetest little camera shop on the web, Photojojo, there's a brand new gadget ready to connect your iPhone to your DSLR. All it actually consists of in the physical package is a cord with a tiny box on it able to convert signals from your iPhone to your DSLR camera that'll tell it to do a variety of actions. You can use this little beast with your iPhone, iPad, or iPod touch and it'll work right this minute with your Canon, Samsung, Haddeblad, or Pentax camera – with Nikon on the way as well!
There are two versions here, N3 and E3, each depending on which kind of camera you've got. You'll need to download the ioShutter iPhone app to make it all work, and from there you've got a perfect combination – as Photojojo describes: "DSLR + iPhone = Perfect. Bacon + camera? Hmm." Have a peek at this accessory in the gallery you see here:
You've got a timer, bulb modes, a lovely iPhone touch-screen interface, motion trigger on your command, and sound trigger and time-lapse modes as well. The devices this setup works with are many – but they're not 100% complete on the entire world of DSLRs! Have a peek at these lists and choose your destiny:
N3 is compatible with Canon cameras 5D Mark III, 5D Mark II, 5D, 7D, EOS 1D X, EOS-1D Mark IV, EOS-1Ds Mark III, EOS-1Ds MARK II, EOS-1Ds, EOS-1D Mark III, EOS-1D MARK II, EOS-1D MARK IIn, EOS-1D, EOS 10D, 20D, 30D, 40D, 50D, EOS D60 (2002) EOS D30 (2000), EOS 3 and EOS 1V.

E3 is compatible with Canon G1X, G10, G11, G12, 60D, 1000D, 1100D, 600D, 100D, 550D, 500D, 450D, 400D, 350D, 300D, EOS Digital Rebel series, Kiss F, X5, X4, X3, X50, XS, Elan II/ IIE, Elan 7/7E, Rebel Ti, T1i, T2i, Pentax K5, K7, Super, K100D, D110D, *ist Ds2, +ist D, +ist Ds, *ist, *ist DL, Samsung GX-20, GX-10, GX-1L, GX-1S, Hasselblad H1, H2, H3, H4, Contax 645.
Check out the gear today at Photojojo's online shop and pick one up right this second. Then made sure to hit our [Photojojo portal] for more awesome camera accessories action.