The concept behind The Power Purse is simple. Instead of lugging around a power backpack or working with a pouch and a separate mobile charger, The Power Purse is 2-in-1. This device is not restrictive to one kind of device – just so long as it's small enough to fit in the pouch, you can carry and charge it.
The Power Purse works with a classic pouch design as well as two USB cords. One of the cords is a port, the other is a power-in. In this way you're able to plug the purse in to a socket – or your computer – to charge it up and store energy. The port allows you to plug in whatever charging cord you've got to charge your smartphone.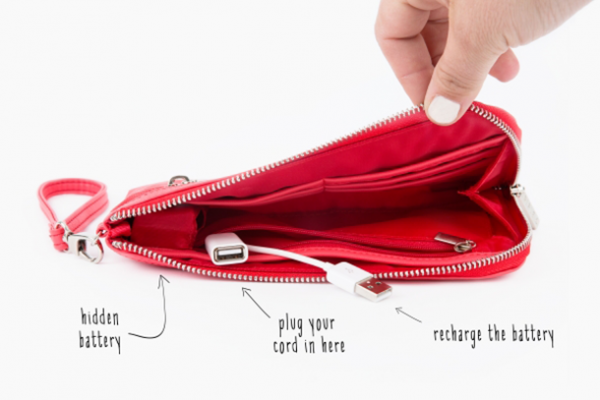 You can plug in a Lightning cord, a micro-USB cord, or whatever other odd cord you happen to be using. While you may want to get a cord that's much shorter than your average 3-foot-cord that comes with your smartphone, it'll all fit either way.
The battery inside is 2600mAh, just about the same size as most modern smartphones. It's good for one full charge, in general, that is.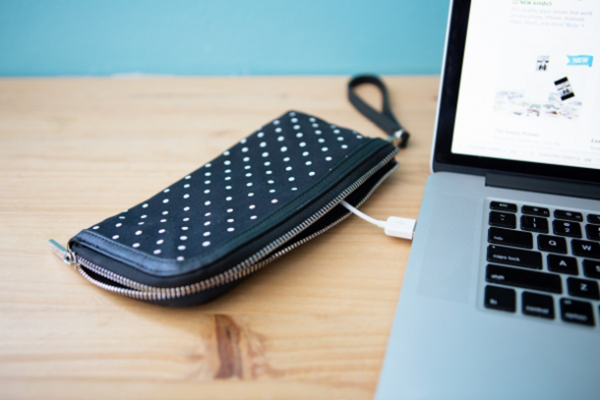 You'll also have room to store your cards, coins, and other oddities in the Photojojo Power Purse. This purse comes in red or black with white polka-dots, and is being made available to the Photojojo store today. It'll cost users $49.00 and is available right this minute.