PhotoFast i-FlashDrive swaps files between mobile and desktop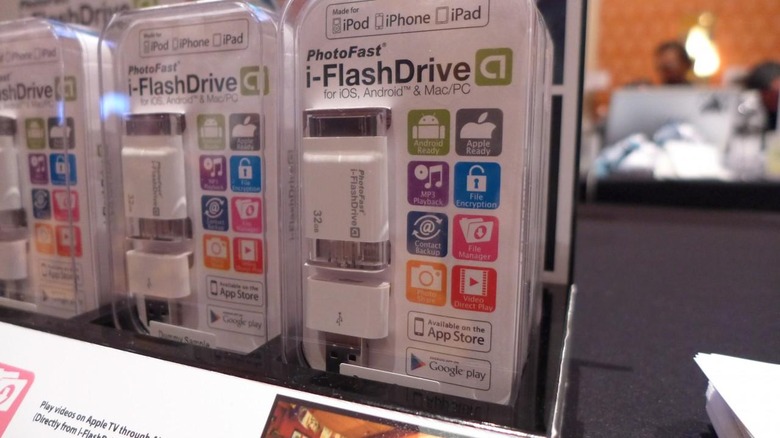 Sometimes it can be the simpler items that make an impression, and that happens to be the case with the i-FlashDrive. This is a small flash drive that has a variety of connectivity options. Or put simpler, this flash drive connects with Android and iOS and even allows users to swap files between the drive itself, or the phone or tablet.
What you have is a flash drive that offers a variety of different options including 30-pin, Lightning, and microUSB for those with Android. Mobile users will want to grab the app, which naturally, is available for both platforms. In addition to the iOS and Android support, this drive also offers a full size USB port which brings a Mac or Windows computer to the mix.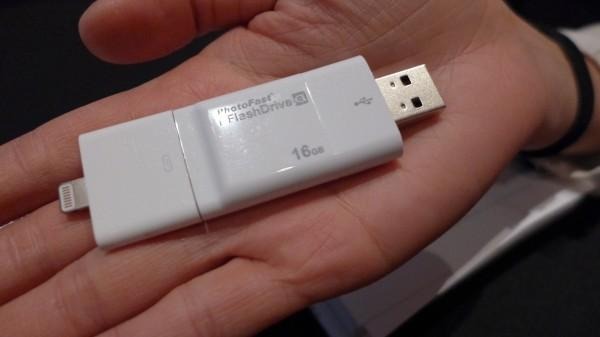 The drive is simple and as you can see from the images here in the post, sits with the flash drive in the middle and the various connectors sitting on either end. Storage options include 8GB, 16GB, 32GB and 64GB. The drive is currently available in the US market with availability through Best Buy.