Phorm iPad mini case puts morphing keyboard over screen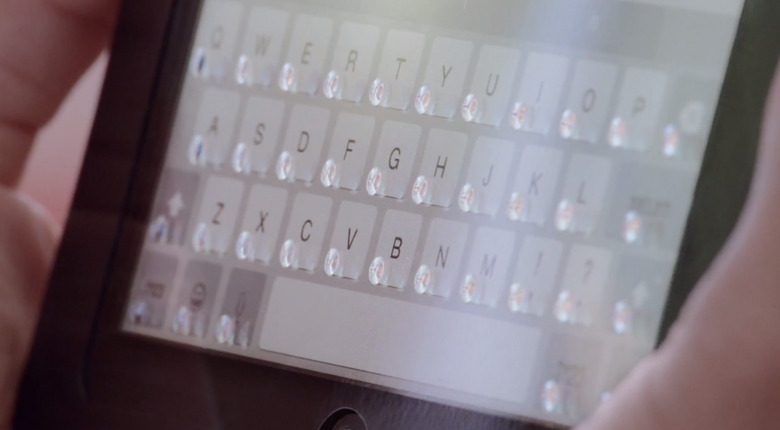 In a way that we've never seen attempted before, the Phorm iPad mini case appearing this week takes on physical keyboards for a digital screen. Instead of making a keyboard that sits separate from the rest of the iPad mini, this keyboard sits right on top. Instead of dismissing the keyboard that's already on the screen, this case puts physical bumps – or keys – above the keys on-screen. How utterly simple this solution is for the masses of keyboard-loving citizens around the world.
This case doesn't have buttons all the time. Instead, you're using a transparent screen with microfluidic channels that expand at designated points when activated.
So when you don't need a keyboard, you don't have one.
Have a peek at this demonstration video to see what's going on here.
With Phorm, Tactus Technology suggests that you won't just be typing, you'll be writing. You won't have to worry about where your fingers are landing – they'll just go to the right spot. Just like a traditional keyboard.
There's an iPhone 6 Plus case coming soon. Then an iPad Air case as well. The first iPad Mini case from the Phorm collection will cost you a cool $99 USD (on pre-order) and will retail for $149.
NOTE: We first heard about this technology all the way back in 2012 when Tactus first appeared with smartphone buttons – much in the same way this new case works here and now.