Phones 4U offers exclusive white Nokia N97 Mini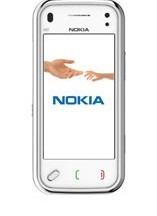 We already know all there is to know about the new Nokia N97 Mini that went on sale a while back. As is common after a phone has been on the market for a while, the N97 Mini is now coming in a different color to woo new buyers to the device.
UK phone seller Phones 4U has announced that it has landed the Nokia N97 Mini in an exclusive white color. The bad news for most of us that might want the device is that it is available in the UK only for now. The handset is offered on the Orange or Vodafone networks at no charge with monthly rate plans of GBP35.
Users that trade in an existing Nokia handset can get the device for free on GBP 25 monthly plans. The device has the same 3.2-inch touch display we are familiar with along with a QWERTY keyboard. Storage is 8GB expandable to 24GB. The device also has the familiar 5MP camera with video recording capability.