PhoneIt-iPad hits Cydia store and turns your iPad into a phone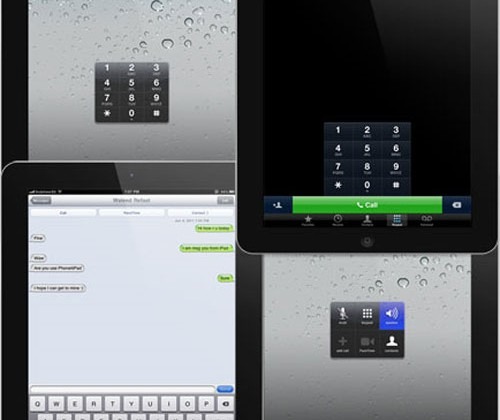 I bet there are a lot of people out there that take their iPad with them pretty much anywhere they go. I also bet that a fair number of these people have wished the iPad could make phone calls at one point or another. The gang from iPhoneIslam has made it possible for users of jailbroken iPad 3G tablets to make phone calls. The app needed to turn the iPad into a smartphone is PhoneIt-iPad and it should be on the Cydia store right now for $20.
The app requires a jailbroken first gen iPad with 3G running on iOS 4.3.3. The SIM card inside the iPad needs to be one that can make phone calls. That would mean you would need a 3G SIM card from a smartphone to have this app work at all. The developers say that once there is a jailbreak for iOS 5 (which there is) they may make the app work with the new version of the OS. The app is not MMS ready, but will work for SMS messages.
You can't use a Bluetooth device for making and receiving calls with the app and there is no guarantee that the hack will work for FaceTime. You can check out the video below to see the app in action. If you download this app let, us know how well it works.
[via Engadget]