Philips Xenium X810 3.2MP touchscreen EDGE phone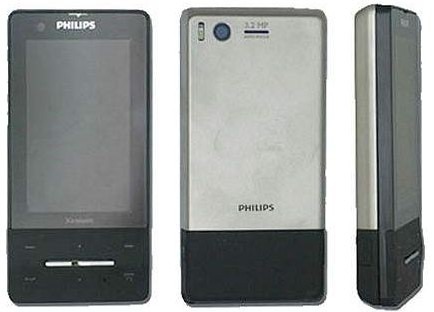 A touchscreen quadband GSM cellphone from Philips
, marking a change in design direction for the company.  The Philips Xenium X810 has a 240 x 400 TFT touchscreen and what looks to be a panel of touch-sensitive buttons underneath, together with a 3.2-megapixel camera with flash.
Unfortunately there's no 3G connectivity: the Xenium X810 tops out at EDGE data, and WiFi seems to be another omission, at least from the specifications we currently have.  What you do get is Bluetooth, USB and a microSD card slot to augment the internal 45MB storage.
The whole thing measures 104 x 52 x 14.4 mm and weighs a mere 100g, and Philips have obviously been flexing their power-saving muscles in the X810's direction as it will apparently manage up to one full month of standby time.  It's expected to drop in China first; no word on pricing or whether it'll reach other markets.
[
Unwired View]