Philips unveils new 4K UHD Android TV lines at IFA 2015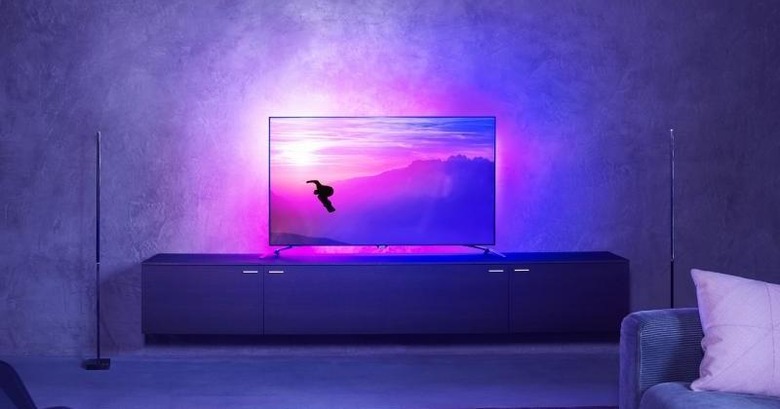 Along with the jump to 4K UHD resolutions, TV makers are also jumping on the "smart" bandwagon by putting out a selection of smart TVs. While some are still waiting for Apple's play with the upcoming Apple TV, others are already rallying behind Google's representative, the aptly named Android TV. One of those manufacturers is Philips, and at IFA 2015 this week, it has revealed three new smart TV lines, all bearing 4K UHD resolutions and Android TV, and each with a special feature of its own.
The Philips 8601 series is the thinnest of the three. But despite that thinness, Philips managed to stash in an 18-speaker system made of 16 micro-drivers and two built-in Neodymium subwooofers, all delivering 50W of output. The micro-drivers are hidden inside two 17 mm dark chrome speakers on the left and right side of TV but can be detached for a wireless sound setup. The 8601 also sports Philips proprietary 4-sided Ambilight technology. This unusual feature creates the illusion of a much larger screen space by creating a halo of light that closely matches the colors being displayed on the screen at the moment. The Philips 8601 is powered by an unnamed hexacore processor to drive the Android TV platform. And to help navigate and control that interface, this smart TV comes with a special remote control that features a QWERTY keyboard, swipe pad, and microphone for voice input.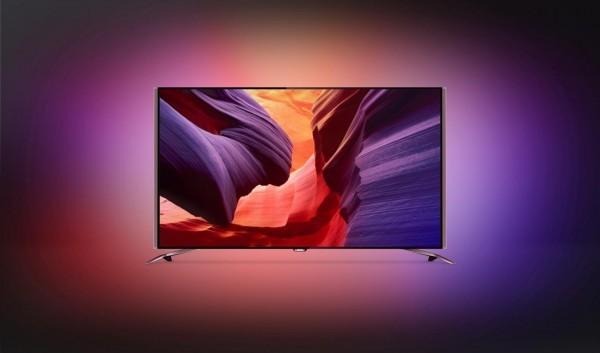 The Philips 9600 series might not be as thin but it makes up for that in display prowess. In particular, this smart TV comes with support for HDR or High Dynamic Range. This allows for a greater range of brightness than normally offered. Teamed up with Philips' Bright Premium and Dimming Premium technologies, the 9600 achieves greater contrast, producing darker blacks, brighter whites, and more vibrant colors. Like the 8601 series, the Philips 9600 also sports the same 4-sided Ambilight feature as well as Android TV and the special remote control that comes along with it.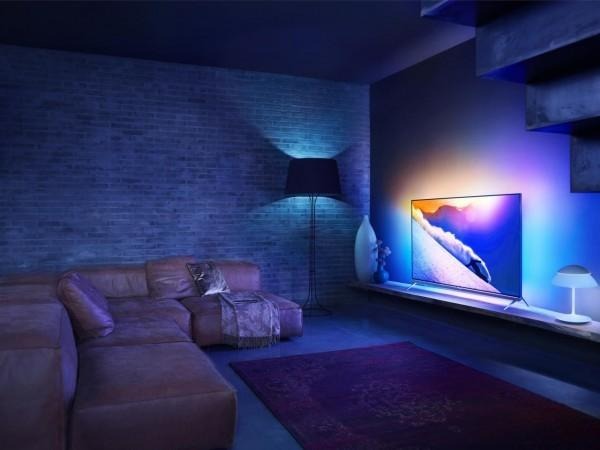 While the two TVs above flaunt Philips' normal Ambilight technology, the new Ambilux UHD TV takes it to the new level with the new Ambilight Projection feature. Instead of a row of LEDs mimicking colors, the Ambilux has nine pico-projectors situated behind the TV. Instead of just colors, these projectors actually project the onscreen image or motion to the wall behind it, making it seem as if your TV extends to your wall. It doesn't hurt that the TV itself is razor thin, reinforcing that illusion. The Ambilux isn't just for show either. With a quad-core processor powering Android TV, this unique Philips display can project not just videos but images, apps, games, and even music as well. And yes, it comes with that QWERTY-enabled remote control as well.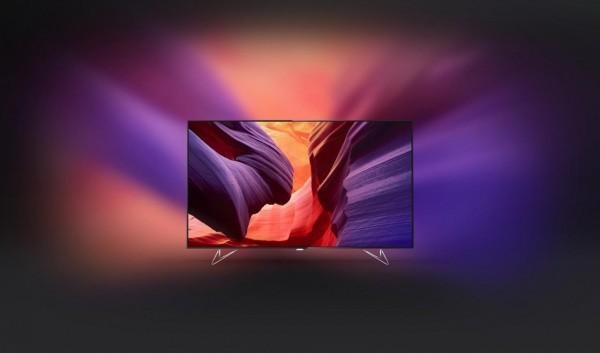 The Philips 8601 comes in 55 and 65 inch variants while the Philips 9600 only has a 65-inch model. Similarly, the Phiips Ambilux UHD TV only comes in 65 inches. All three series will go on sale in Europe and Russia some time in the fourth quarter. Prices have not been disclosed.