Philips SoundSphere With Free-Floating Tweeters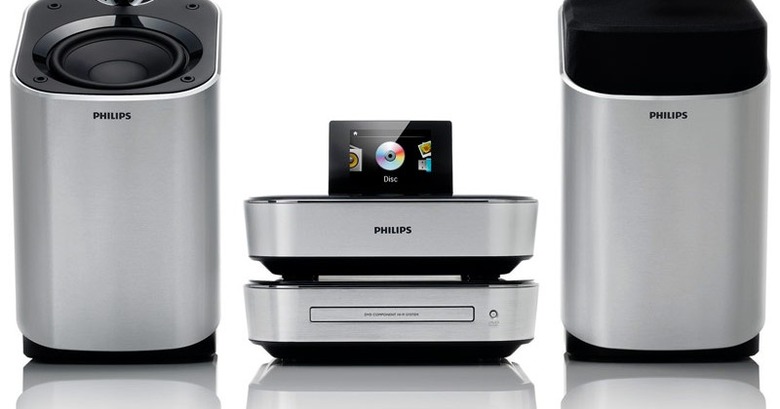 Philips is heading into the hi-fi game, with its new SoundSphere home stereo lineup.  The MCi900 and MCD900, will both set sail with two speakers, 100 watts of ample amplification, and "free floating" tweeters that are physically outside of the speaker enclosure, for better acoustics.
The MCi900 and MCD900 have CD players and USB ports for accessing your music , and a color display for navigation purposes. The MCi900 model has been branded with Philips' Streamium technology, which allows you listen to Internet radio or stream songs wirelessly from your computer.  Lastly, a 160GB hard drive is for storage purposes.
So far, no news on price or availability, but those are certainly some sleek looking stereos.  It's not  the first time free floating tweeters have been tried, but these arc a lot higher than anything before it.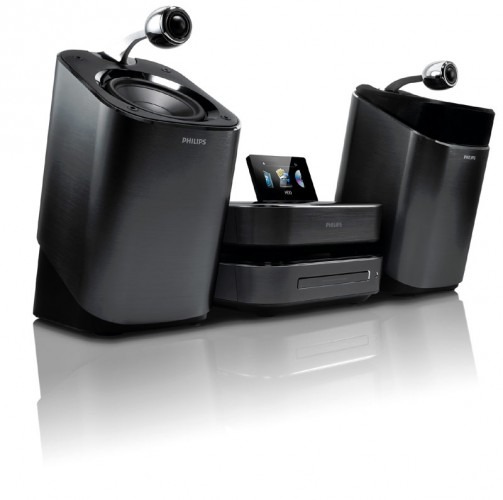 [via Engadget]