Philips' Somneo Connected lamp is an air critic for your bedroom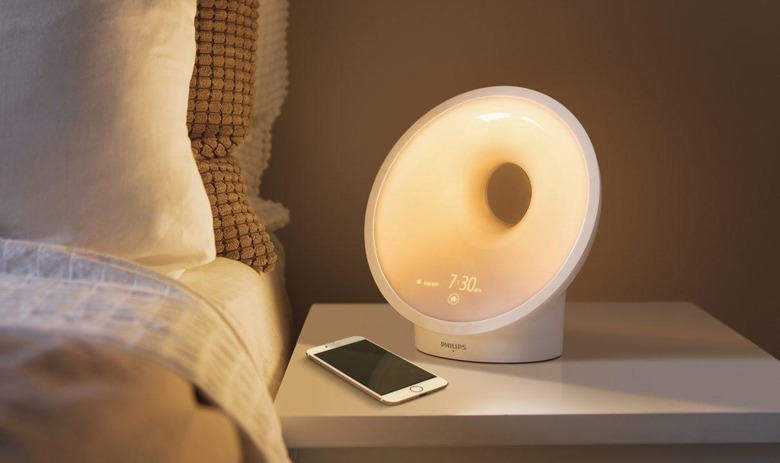 Philips is obsessed with LEDs, and its new sleep-promoting Somneo Connected lamp pairs them with a smartphone app for not only tracking but improving your bedtime experience. Latest in the company's range of therapeutic light systems, it's a nightstand lamp and alarm clock with a sensor surprise on the back.
Philips brought the new lamp along to IFA's 2018 GPC, to which SlashGear was invited, as part of its latest SmartSleep line-up. The company says that sleep has been gradually squeezed out of increasingly packed lives: indeed, 40-percent of people aged between 25 and 45, Philips points out, get less than seven hours of sleep a night. That's despite the recommendation being 7-9 hours.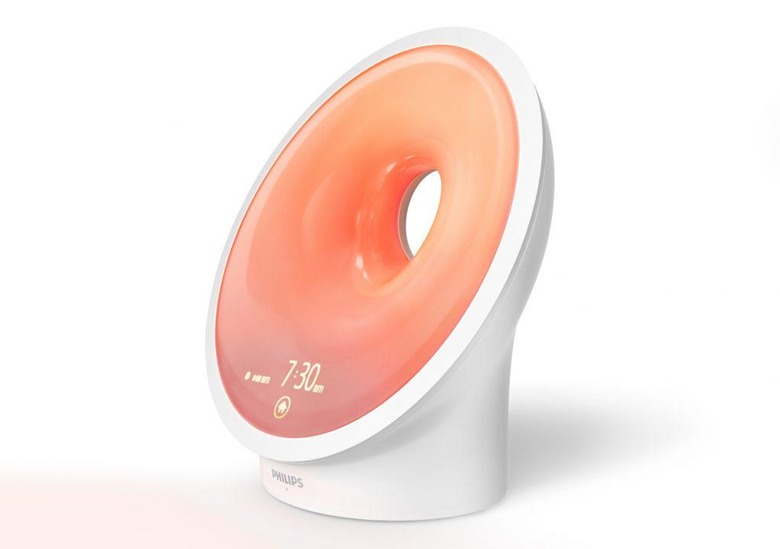 As with other Philips products, one of the key strategies to change sleep habits revolves around light. The company has a new lamp, the Somneo Connected Sleep & Wake-up Light, which promises a less startling wake-up than a traditional alarm, in addition to lulling you off to sleep better than an Ambien.
It's a smarter version of the original Somneo Sleep & Wake-up Light, with added IoT connectivity and some new sensors. Like the original, it promises to rouse you in the morning with a simulated sunrise. That's based on the theory that not only gradually increasing light, but a color shift from red, through orange, to bright yellow light will make for a more effective wake-up experience.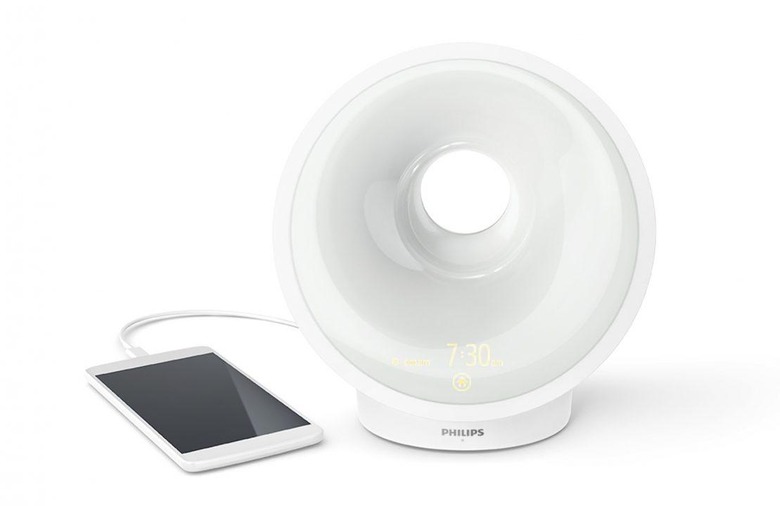 At the other end of the day, there's a light-guided breathing system, which pulses light and sound against which you're meant to pace your breaths. Alternatively, the lamp simulates a sunset, with the light gradually decreasing until the room is dark.
There are two new features for the Somneo Connected, however. The first is integration with Philips' SmartSleep ecosystem, primarily the SleepMapper app. That allows for control over the wake-up and sunset features, like setting the alarms and choosing what music is used. It also records sleep times, too, and gives suggestions for how to improve sleep quality.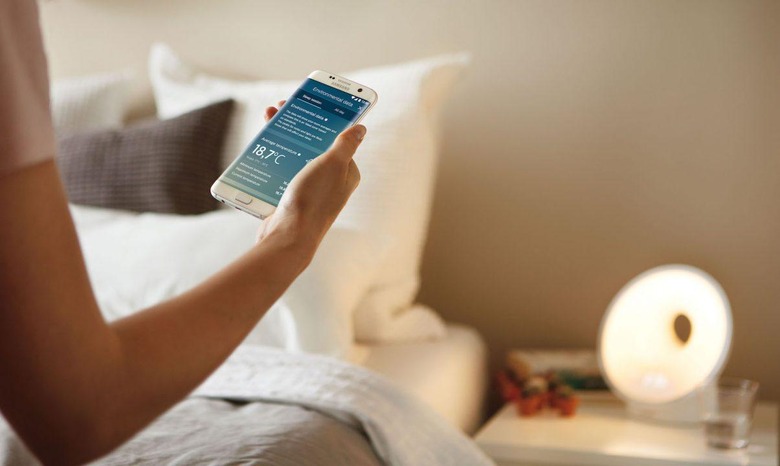 The other addition is an AmbiTrack sensor. Found on the back of the lamp, it tracks air humidity, temperature, and brightness, and logs any disruptive noises during the night. They're also recorded in the app, and Philips can use that data to make suggestions as to changes in the bedroom – like making sure it's darker, or cooler – to improve the quality of your sleep.
Philips hasn't confirmed pricing for the new Somneo Connected Sleep & Wake-up Light yet, though its non-smart sibling is priced at $200. It'll go on sale at the end of the year, the company says.