Philips has taken the wraps off a new wearable device called SmartSleep, a solution for individuals who have trouble falling asleep. According to the company, its SmartSleep is the first wearable of its kind, one that is also clinically proven as effective for its intended purpose. Key to the device's effectiveness, Philips says, are advanced sleep analysis algorithms alongside "customized audio tones."
Philips SmartSleep is a headset, technically, but not the kind that goes in your ears. As shown in the image above, the device places a pair of sensors on the wearer's head. The system works by monitoring the wearer's brain activity and determining when slow wave sleep is decreasing. At that point, the speakers kick in and provide "audio tones" that nudge the wearer back into deeper sleep.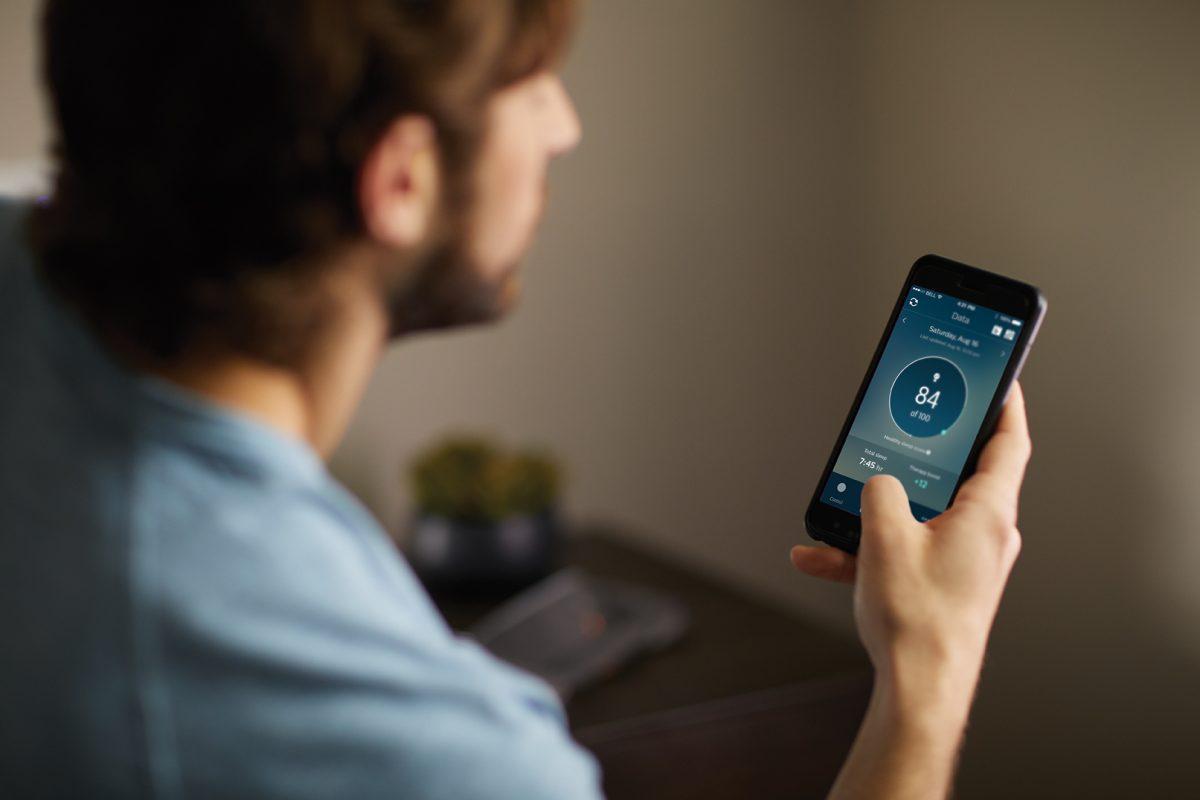 The system works with a related mobile app, which keeps a log of this activity for review at a later time. Users can monitor their sleep improvements over time, as well as view experts' advice on things like improving their sleep quality and other tips. According to the company, 70-percent of the sleep-deprived volunteers who tried SmartSleep reported less daytime drowsiness after using the system for two weeks.
SmartSleep won't be cheap when it launches this spring, though, at $399.99 USD.
This certainly isn't the first device we've seen that is designed to improve sleep quality. Many apps use binaural beats in an effort to promote deeper sleep, while other apps monitor sleep patterns in an effort to help users optimize their schedules. Still yet there are other devices that use wristband wearables alongside an app to wake the user up at an optimal time, avoiding tiredness that way.
Philips' SmartSleep is interesting, however, due to its design. Most audio-based sleep aids depend on earbuds or headphones, which can get tangled or fall off; they also make side-sleeping very difficult. Philips' system uses something that looks more like a harness on the top of the wearer's head, making side-sleeping possible.
SOURCE: Philips