Philips: Smart TV has 60% daily use rate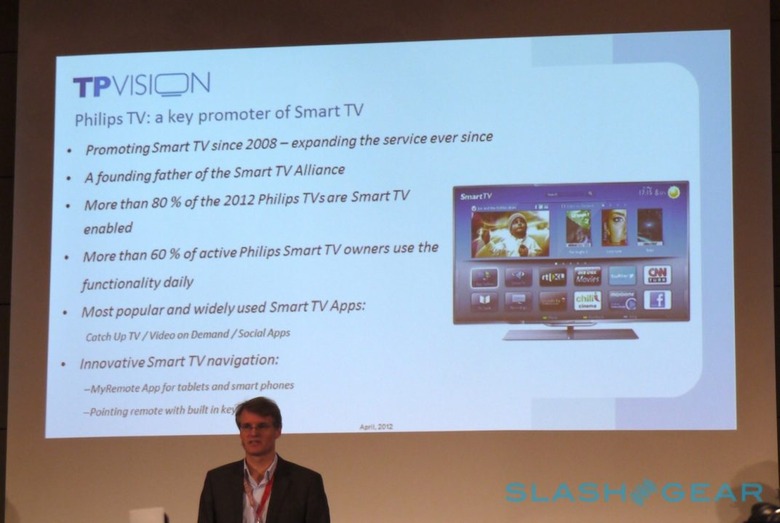 Smart TV has long been seen as the technology that cried wolf: internet-enabled sets that, while promising the web on your big screen, have yet to deliver quite as slick an experience as on a tablet or notebook on your lap. Not so, Philips co-subsidiary TP Vision says. In fact, of their smart TV owners, over 60-percent supposedly use those smart TV features daily.
Of the functionality on offer, the most popular are catch-up TV, streaming content that was recently broadcast live, Video-on-Demand services, and social networking integration such as Facebook. Online gaming is also a growth area.
Exactly how many users that actually amounts to is unclear: TP Vision didn't talk sales figures. 80-percent of the company's 2012 TV line-up is smart-enabled, though, and the company released MyRemote apps for Android and iOS back in February that turn a smartphone or tablet into a remote for the sets. A more advanced media remote is included, too, complete with support for easier text entry.
Philips – and other TV firms – will face increasing competition from low-cost smart TV adapters, as we've seen from Apple TV and, though due for another relaunch using ARM-based chips for cheaper boxes, Google TV. Of course, Apple is also persistently rumored to be launching a smart TV of its own.