Philips Roku smart TVs arrive with 40" budget model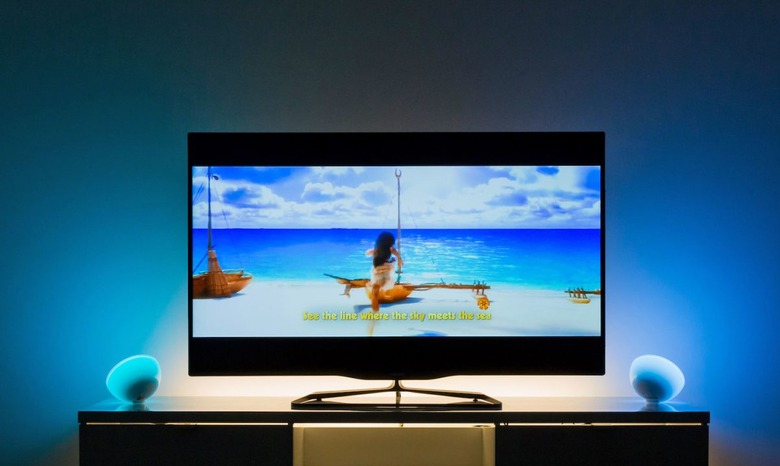 In the market for a smart TV? Philips has launched the first of what will eventually be a lineup of smart TVs running Roku's platform. This smart TV joins the Roku models available from RCA and TCL, giving buyers on a budget another choice in which television they get. The move puts more competition on Amazon, which itself is getting in on the smart TV market via the arrival of some Westinghouse models packing its Fire TV platform.
The company behind the Philips brand, Funai, announced plans to launch Philips-branded Roku smart TVs earlier this month. Though not all of those televisions are available at this time, the 40-inch model has appeared at Sam's Club, marking the first instance of availability for this product line. The 40-inch model is a budget option with a price tag of $349, making it competitive with both TCL and RCA's version of the smart TV.
The model will appear on the Sam's Club website soon, according to Engadget, though you should be able to find it in stores. The finer details about the model aren't clear at this point, though it is a fair bet that some compromises were made to hit that low price point.
As with other Roku smart TVs, this Philips model works the same way as a Roku Streaming Stick or set-top box, though you don't need either of those devices because the hardware is built into the TV. You can access the same channels as on the standalone devices; the big benefit here is having one remote to control both the TV and the Roku platform, plus you don't have to waste an HDMI port with a standalone Roku device.
In addition to the HDMI ports, users are able to connect a TV antenna directly to the TV to watch OTA television. As with the recent Westinghouse Fire TVs, this Roku smart TV has a smart guide that shows what is currently available on over-the-air channels, eliminating the need to use a separate digital cable box with a guide feature.
The upcoming 43-inch version will be priced at $379 and the 50-inch version will be priced at $429. All models will have a 1080p resolution.
SOURCE: Engadget