Philips Lumiblade OLED Lighting Concepts Get Demo'd [Video]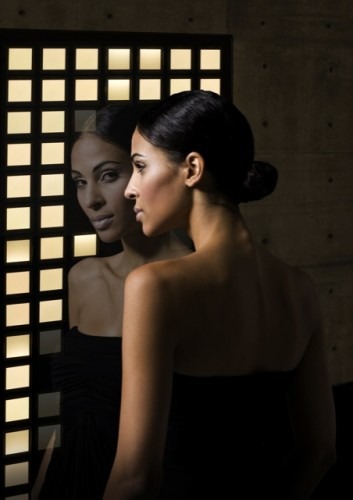 Philips have been showing off their latest efforts in OLED lighting at the "100% Design Fair" in London recently, and while they're still concepts we're hoping someone at the company realizes that there's likely a paying audience out there somewhere – at the very least the Mathmos-loving crowd – and decides to, you know, release some of the darned things.  The Philips Lumiblade concepts [pdf link] range from home to commercial in their application, but all promise low power consumption.
Video demo after the cut
The concepts range from a motion-sensitive "pebble" decorative lamp, through the "Reflections" mirror which automatically dims and brightens squares of OLED light around your reflection.  There are also some vaguely gimmicky "lightbulb shaped" pendant lamps, which seem ideal for accidentally banging your head on.
So far, so good, but we won't be content until the interesting lighting concepts end up in Philips' Lumiblade shop.  So far you can buy an "experience kit" with a few differently-shaped panels, but no end-product like you see here.
[via OLED-Display.net]