Philips Izzy challenges Sonos in multi-room music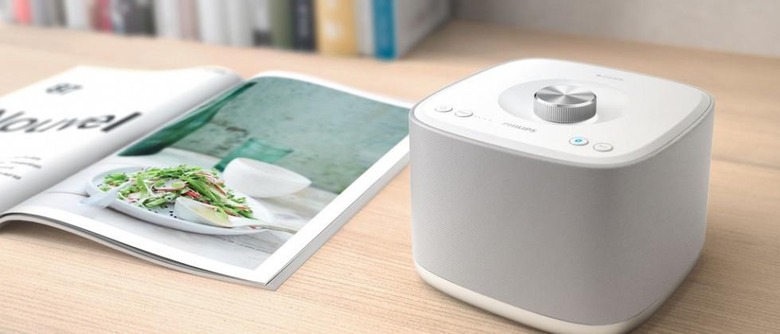 Philips has just announced a pair of multi-room speaker offerings, the Izzy BM5 and Izzy BM50. Aimed at keeping all aspects of music playback simple, from connecting multiple units to controlling each individually, the Izzy units let users hear music from a number of sources, including mobile apps and CDs, without the need for a WiFi connection. Only a single speaker need to connect to a smartphone or tablet via Bluetooth, and then Izzylink handles getting audio to all the units in the house.
The Izzy BM5 is a simple, square speaker that can connect with up to four other Izzy speakers. It features a simple interface, and fills the room it's placed in with audio thanks to two 2.5-inch drivers and a bass port for a deeper low end.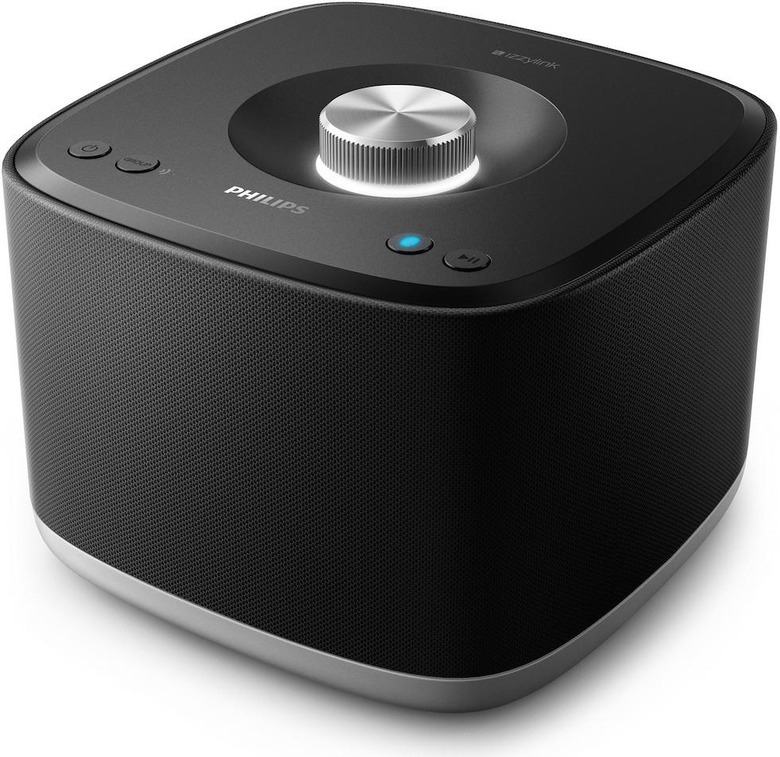 The Izzy BM50 is a slim multi-room speaker that includes a CD player, radio, and USB playback along with Bluetooth wireless support. Again, the BM50 can be used on its own or connected to other BM50 or BM5 speakers with Izzylink. Users can choose to play a CD or radio from one BM50 and have it stream the audio to the rest of the house.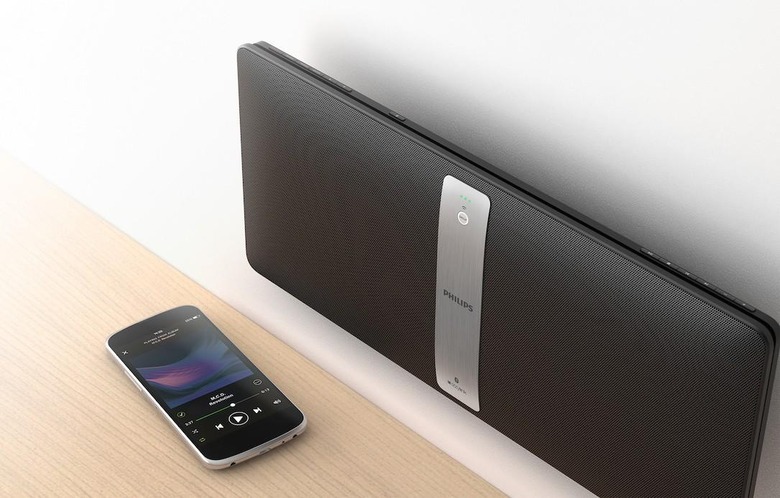 Philips boasts that both models can be used right out of the box, with no need for passwords, routers, or apps to set up. A single Izzylink 'group' button is used to connect and play music through multiple speakers, a second press has that unit being used individually.