Philips is developing LED 'light growth recipes' for indoor farms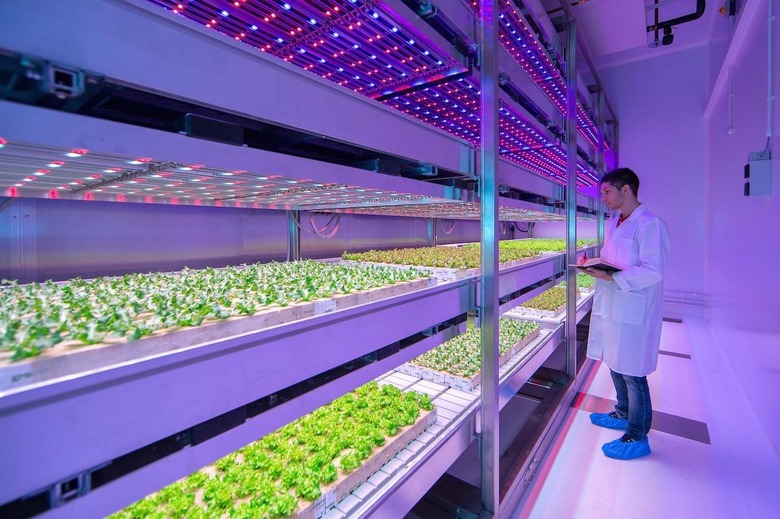 Growing crops indoors has caught the public's attention in recent years, and organizations across the globe have worked at perfecting the farming method. So far indoor gardens have had many benefits: pest reduction, higher yields, better utilization of space, and more. Lighting is the biggest problem, though — if you don't get it right your plants won't grow correctly and your yield will suffer as a result. Philips wants to end the problem, and it has launched a new research center as part of its efforts.
On Monday, Philips announced its new Philips GrowWise City Farming research center, and with it the company will be researching the lighting needs of indoor farms. In particular, the company plans to develop "light growth recipes", which will involve LED lighting and will be tailored to plants' differing and specific needs.
The researcher center is 234m2 — one of the biggest ever, says Philips — and it is located in Eindhoven, the Netherlands. The company will be concentrating its efforts on developing light recipes for growing strawberries, herbs, and leafy vegetables , as well as increasing the production of carb-rich food like potatoes that are grown indoors.
The growth conditions for these plants are completely removed from the outside world — the facility doesn't let in any natural sunlight and all the air is filtered. LEDs are used instead. So far these type of farming operations have been shown to drastically increase crop yields while requiring less water and producing less waste than outdoor farming. It will also enable farming all year rather than being limited to specific seasons and regions, and will enable humanity to keep pace with the ever-increasing population size.