Philips GoGear Connect Android PMP gets official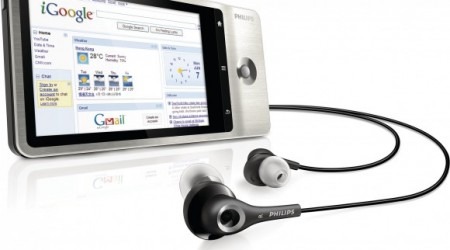 Philips has officially confirmed that the GoGear Connect Android-based PMP will be making its official debut at IFA 2010 this week.  The 3.2-inch touchscreen media player has WiFi, a camera and access to the Android Market, but Philips has also included its FullSound DSP to boost audio quality.
They're also stepping away from the usual awful headphones bundled with PMPs and instead offering a noise-isolating set that, they claim, are actually reasonable.  Alternatively there's Bluetooth, which can also be used to wirelessly sync media files with your PC via the Philips Songbird system.
Storage is 16GB, with a microSD card slot to add more, and the whole thing weighs 128g.  MRSP is €249 ($315) for its October launch in the USA, Western Europe and China.  We'll be catching up with Philips at IFA this week to find out more.