Philips Fidelio SoundSphere wooden limited edition revealed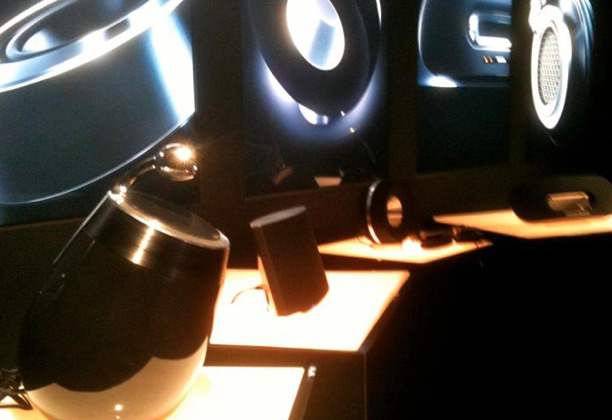 Philips have expanded their line of SoundSphere AirPlay-capable devices with the SoundScphere DS9860W, this adding to their already powerful SoundSphere 9800W and SoundSphereMini set of similar speakers. Each of these speakers has the ability to wirelessly stream music directly from your iDevices such as iPod touch, iPhone, and iPad as well has through their AUX-in which essentially allows any device to blast audio through these lovely chassis. This newest model brings a new price point, premium finishing, and a limited edition cool factor – the outsides are made of seventy-pieces of natural wood.
There's only 500 of these devices available in the entire world, ladies and gentlemen, and they're going to cost you a whopping $1,099.99. If you prefer the non-limited edition, on the other hand, you can grab the DS9800W mentioned above for a slightly more affordable $799.99. You'll be blasting hard, whatever you do, with SoundCurve technology for crystal-clear audio and FullSound technology to "restore sonic details" to compressed music. The 100W RMS total output power wont sound bad either.

The spherical nature of this device will make full use of your music, humming it out from your desk in full fashionable style. What do you think – gonna pay over a thousand bucks for a limited edition wood-covered speaker that'll blow your mind with full AirPlay abilities for your iDevice? You could also, of course, head back down to the SoundSphereMini as well, that costing a cool $499.99 and rolling out with 50W RMS total output power.
The Mini will be available in March of 2012, the basic SoundSphere is out now, and the limited edition will be out in April 2012. Might as well grab em all!