Philips Fidelio SoundSphere Mini: large sound, small footprint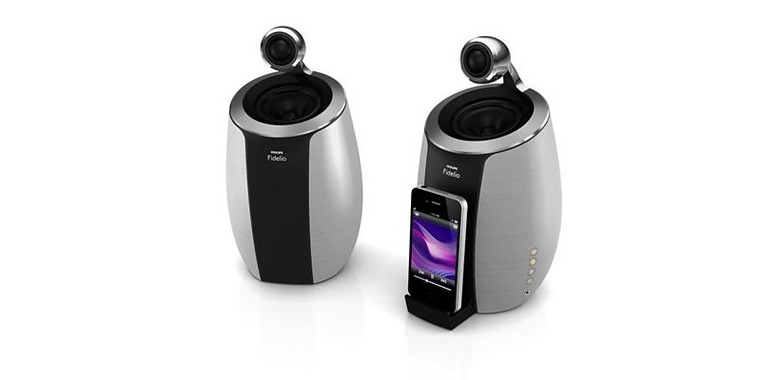 If you want an audio solution that isn't going to look too bulky in your home or office environment, it may be worth taking a gander at the Philips Fidelio SoundSphere Mini. The set of speakers can connect to your PC via a USB cable, or you can dock an iPhone using the slide out tray to blast out your tunes. If neither of those options suit you, there's also a 3.5mm headphone jack for maximum compatibility.
This latest product from Philips is modelled after the DS9800W series, but fits into a more compact package. The company says that this new mini offering has the similar internals to the big brother, packing in a 25mm soft dome tweeter that has been separated from the main speaker cabinet into a separate aluminium arm. That isolates it from any vibrations or other sound waves, providing a better audio experience overall.
Everything is bi-amped and includes a Class D 50Watt RMS, with each driver being powered independently for better sound. Sound like the audio solution you're looking for? Be prepared to pay £399 for it on Apple's online store. It should be available right now.