Philips Brilliance 492P8 49" ultra-wide curved QHD monitor unveiled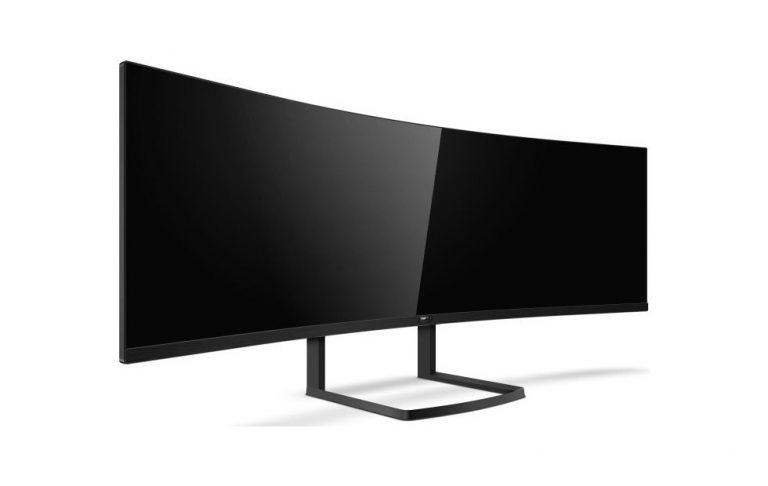 Philips is gearing up to launch a massive 49-inch curved monitor with an equally massive widescreen aspect ratio. The Brilliance 492P8 will be available in the United States starting in the fourth quarter of this year, giving gamers a new curved option that joins alternatives from companies like Lenovo. Given the monitor's huge size, the Brilliance 492P8 is a solid option for movie lovers, as well.
The plans were announced today by EPI, Philips' brand partner in North America. The model was originally unveiled at IFA 2017 by Philips; this new model for the North American market will be similar, but sport an updated panel with a greater 5120 x 1440 resolution (versus the original's 3840 x 1080).
Other features will stay the same, however, including the 1800R curvature, as well as the solid 5,000:1 contrast ratio (static), and 600 nit brightness. The model, as with the original, still appears to be targeted at professionals in need of a large workspace rather than gamers, the typical target for these displays. However, the boost in resolution makes this a great option for gamers, as well.
Other features include Ethernet, DisplayPort, VGA, HDMI, USB-C, and USB 3.0. As hinted in the image above, the Brilliance 492P8's bezels are very slim; the viewing angles are also notable at 178-degrees. Though we know the monitor is launching in Q4 of this year in North America, it doesn't appear that pricing has been announced at this time.