Phiaton BT 150 NC neckband earbuds block almost all ambient noise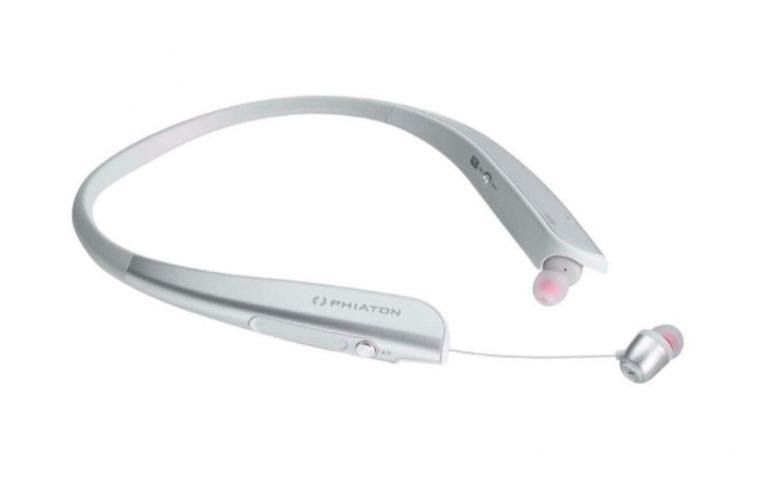 Phiaton has launched a pair of neckband-style earbuds that are able to block out the majority of ambient noises, making them a great choice for anyone who needs noise-cancelling headphones with a lightweight and portable design. Called the BT 150 NC, these earbuds boast Bluetooth 4.2 alongside 12mm drivers and the ability to block up to 95-percent of ambient noises.
The neckband style has proven popular enough to persist, though it has its fair share of haters. The style features a neckband that wraps around the wearer's neck, resting on their shoulders; each earbud is connected to a cable that hangs from the ear the same way an ordinary pair of earbuds would. This is opposed to the tethered wireless earbuds design, which features a simple cable connecting two ear pieces together.
In the case of this new Phiaton model, the neckband is the company's Memory Flex style, which is said to prevent slips while being comfortable. The neckband also has an interactive surface on the side, which enables users to control audio by swiping their finger or tapping. This control includes rewinding, playing, and pausing audio, adjusting the volume, and controlling calls.
The pair of 12mm drivers are joined by a double layer of carbon film, which Phiaton says helps provide balanced and 'vibrant' sound. The device vibrates to provide a call alert, and the inclusion of Multipoint Connection allows the model to be connected to two Bluetooth devices at the same time. Attention has been given to calls thanks to Clear Voice Capture tech, which helps make voices clear while taking and making calls.
Other features include IPX4 durability which makes them water-resistant, as well as 6 hours of playback if noise-cancellation is active or 10 hours if noise cancellation is turned off. The BT 150 NC also offers a Power Saving Sensor for boosting battery life, support for aptX, and a retractable earbud design for preventing tangles. The model is available now for $149 USD.
SOURCE: Phiaton