Phase One IQ3 100MP Achromatic is a $50k beast for pro photographers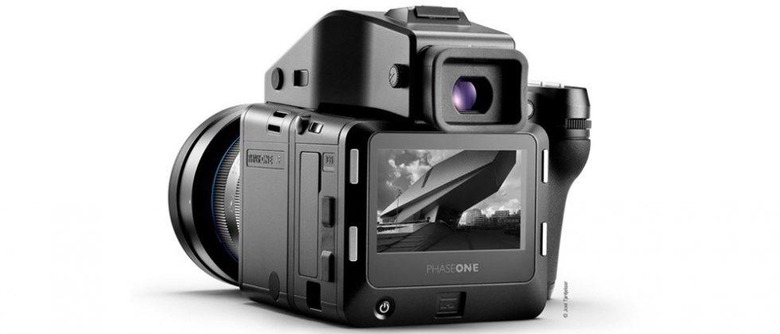 Phase One has launched its new IQ3 100MP Achromatic, a camera with a 101-megapixel sensor and an ISO topping out at 51,200. This model captures black-and-white medium-format photographs including light beyond the visible spectrum. This is due to the sensor's lack of an infrared filter and color filter array, and the end result is, among other things, 'the highest level of details, nuance and luminance,' according to Phase One. Such features don't come cheap, however.
Phase One's new camera is decidedly targeted at professionals, studios, and others in need of high-quality photos. The company positions its new model as something that can be used for capturing fine art images, as well as portraits and more, as well as aiding in industries including science and architecture. The camera certainly isn't targeted at the average consumer due to its massive $49,990 USD price tag.
The IQ3 features a Live View and the resulting images have an 'analog-like smoothness,' according to Phase One. Users can expect photos that look something like the kind captured with a film camera, offering solid whites and pure blacks for the highest-end black-and-white photography. Among other things, the camera has an HDMI output, WiFi, up to an hour-long exposure, and it can be used with other (unspecified) camera bodies.
Talking about the new model, Phase One's VP of Marketing and Product Management Stefan Sandor said: "The IQ3 100MP Achromatic enables photographers to capture a timeless expression. The detail, tonality and image quality must be experience first-hand, as seeing is not only believing, but truly inspirational." Though a limited number of the cameras are available now, shipping won't begin until August.