Phase One IQ1 100MP digital back and new blue ring lenses debut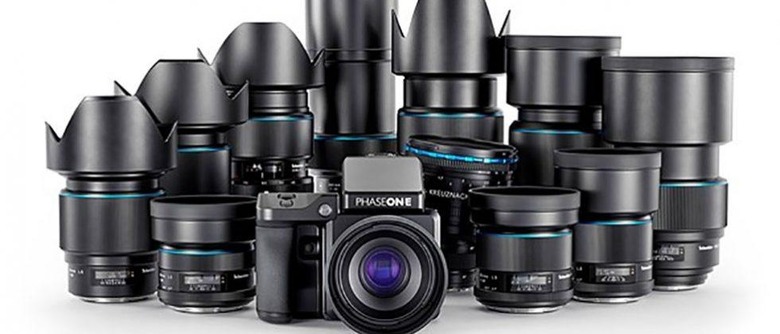 Phase One has announced some new lenses and a new digital back that are aimed at demanding photographers. The new products include the IQ1 100MP Digital Back and a new wide-angle and fast telephoto blue ring lenses. The new digital camera back has mounting options for the XF and H cameras and supports a range of technical systems.
"Phase One is dedicated to providing working professionals with the tools that best serve their specific photographic needs," said Lau Nørgaard, Vice President, Phase One Research and Development. "Working with an integrated and modular camera system allows photographers to embrace a single component, such as the powerful new IQ1 100MP Digital Back, in order to achieve their creative visions."
Phase One says that the new camera back is designed around the most advanced image sensor design and is flexible enough for use in a variety of photographic applications. The back has 101MP resolution with full frame 645 medium format images that have a native size of 11608 x 8708 pixels. The back supports ISO 50-12800 with CMOS technology.
The back also has LiveView, 16-bit color depth with true 16-bit RAW file capture and 15 stop Dynamic Range. Along with the new back comes a pair of Schneider Kreuznach Blue Ring lenses. One of the lenses is a 150mm LS f/2.8 IF and is hailed as the fastest Blue Ring telephoto lens with an extremely shallow depth of field perfect for portrait and landscapes. The Schneider Kreuznach 45mm LS f/3.5 lens is a nearly distortion free wide-angle lens aimed at landscape, interior, and architecture applications.
The IQ1 100MP digital back will ship this month selling for $32,990. The 150mm LS f/2.8 lens will sell for $6,990 with the 45mm LF f/3.5 lens sell gin for $5,990. Phase One is also now bundling all IQ3 camera systems with a choice of one of the Blue Ring prime lenses valued at up to $6,990.
SOURCE: DPReview