Pharos's GPS Phone: Beautiful Phone With Ugly Name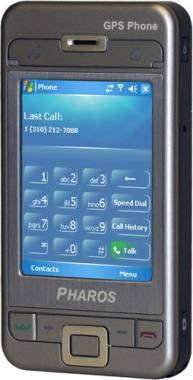 Pharos has just released a phone with a beautiful design and great features such as built-in GPS navigation. Unfortunately their naming department is full of high-school dropouts. The name of the phone is "GPS Phone." On the plus side, this name is actually original, as no other comapny would be stupid enough to name a product "GPS phone."
This thing is packed with features. A 2MP camera, GSM phone capabilities (along with EDGE), Wi-Fi, Bluetooth, FM Radio, etc. The GPS software that is included is also made by Pharos, called Ostia.
The device uses Windows Mobile 5.0 as its software. Another plus is that the device will be unlocked for use with any wireless carrier. The price is a little steep — $700 US. It will be ready for the market by next month.
Pharos announces GPS Phone — no really, that's the name [Via: Engadget]