Pharos books the Traveler 137 for later this quarter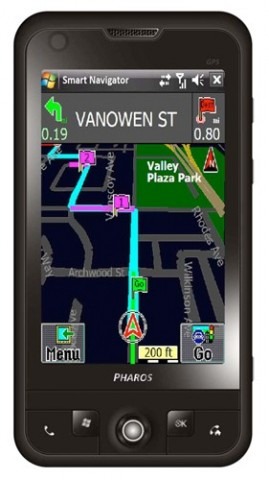 If you're in the market for a Windows Mobile device that does GPS really, really well, the newly introduced Pharos Traveler 137 looks like it won't lead you astray – literally.  If it does, it's just not doing its job.
The Traveler 137 features a 3.5-inch wide VGA display paired with 3.5G data.  As far as memory and storage go, the device comes with 512 MB of flash, 256 MB of RAM, AGPS, 7.2 Mbps HSPA and is able to take advantage of nearby Wi-Fi networks.  Did we mention the 3-megapixel camera?  It has one of those, too.
There's no solid release date for the Traveler 137 other than the already-stated "first quarter 2009".  The unit will be priced at $599.95.
[via Engadget]