Peugeot Vision Gran Turismo Rolls Into The Game With 875hp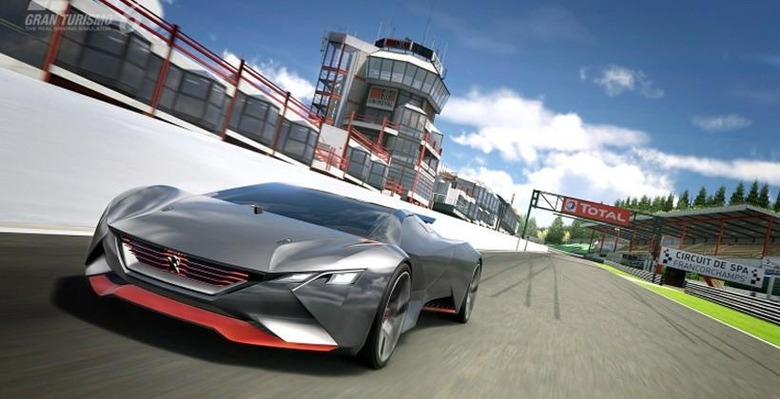 For fans of driving games and simulators, one of the best out there is Gran Turismo 6 on the PlayStation. The coolest part about the latest version of the game is that there are plenty of cars for you to drive around the virtual track and new cars are always being made.
GT6's Kazunori Yamauchi issued a challenge last year to automakers to make wild concept cars that can be raced on the virtual tracks of the game and a bunch of automakers stepped up. The latest car from a real automaker to roll into the virtual showroom of the game comes from Peugeot and it is called the Peugeot Vision GT.
The car's specifications include a mid-mounted 3.2L turbo V6 that produces 875hp. The transmission is a 6-speed manual and the car puts power to all four wheels. Interestingly those are the same specs that Sebastien Loeb boasted on his 208 T16 Pike Peak racecar that could reach 62mph from a standstill in 1.8 seconds.
The Peugeot Vision GT promises to do the same feat in 1.73 seconds. The best part about the virtual racer is that it has been suggested by factory race driver Gregory Gilvert that this virtual car might show up at a real racetrack. Check out the video below to see more about the virtual racer.
SOURCE: Autoblog