Peugeot Rifter van seats up to seven, debuts in Geneva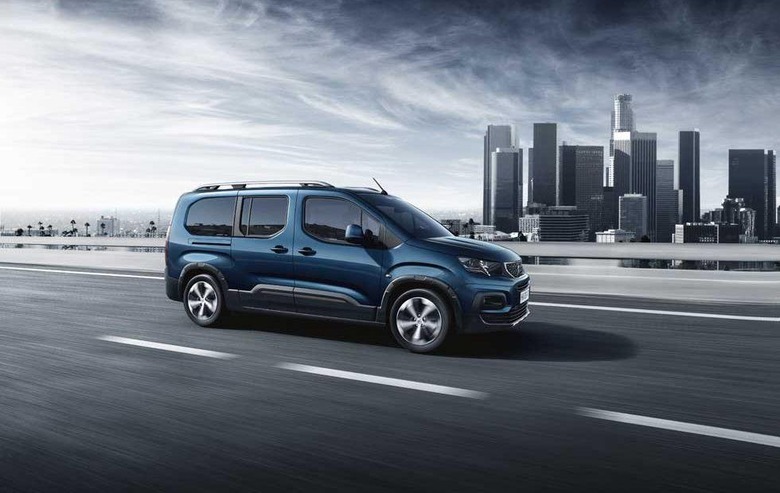 Peugeot has announced its latest van and the vehicle is called the Rifter. The automaker says that the vehicle is built for everyday adventures be those adventures in the urban jungle or some remote mountain road. The Rifter uses the new Peugeot i-Cockpit and can be ordered in two lengths.
The shorter length seats five people while the longer version can seat up to seven adults in comfort. Rifter is designed as a minivan but has some features from the SUV world. Those features include a high ride height, large wheels, large door sill, body sill, wheel arches and rear bumper protection.
The i-cockpit system has a compact steering wheel that has two flat parts for better grip. The 8-inch capacitive touchscreen is easily reached and seen by the driver. Rifter also features a head-up display. Some versions of the van will get a backup electric brake.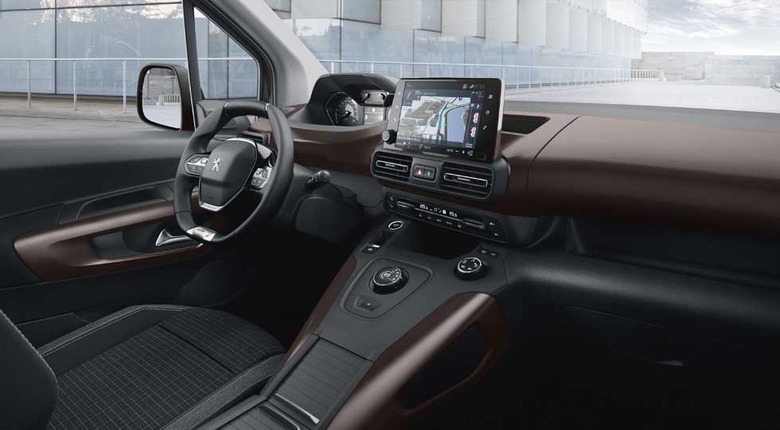 Peugeot will offer the Rifter in a GT range that has black trim on the radiator grille, rear view mirror casings, roof bars, and inserts in the side strips. It has 17-inch Aoraki alloy wheels and other touches. Rifter will be offered with Advanced Grip Control for traction and in a 4-wheel drive option. Power will come from two versions of Peugeot's gas 1.2 PureTech engines with a 130ch and 8-speed transmission combo coming in 2019 and a 110ch mated to a 5-speed manual available at launch.
Diesel power is also an option with a BlueHDi 130ch S&S mated to a 6-speed manual or 8-speed auto offered. A BlueHDi 100ch with manual transmission and 75ch with a 5-speed manual are also available. The official debut of the Rifter will happen at the 2018 Geneva Motor Show.
SOURCE: Peugeot