Peugeot Fractal concept car is inspired by sound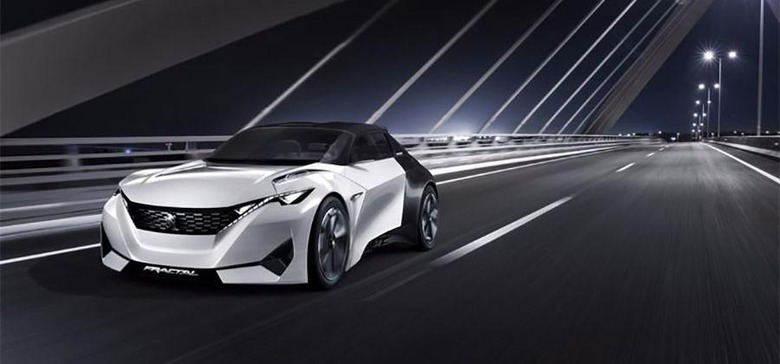 Peugeot has unveiled a new concept car that uses an attractive and very angular design called the Fractal. The car was designed in cooperation with sound designer and producer Amon Tobin. It's described as an electric urban coupe that uses the sense of sound to improve the driving experience.
Fractal is an EV concept and one of the things that the car explores is if sound could be used to help the driver remain focused. The car promises its own sound signature so that other people on the road know it is nearby. The silence of electric cars is something that can be a big issue for the visually impaired or people who simply aren't paying attention.
The sound system inside the car has Focal speakers and a two-channel Subpac tactile bass system that is integrated into the back of each seat allowing passengers and drivers to hear and feel the bass. The car uses tall and narrow tires to minimize interior noise.
Materials used for the interior were inspired by auditoriums and recording studios and are designed to enhance internal acoustics of the car. The Fractal concept is 12.5-feet long and 5.8-feet wide and features a removable roof panel that turns the car into a cabriolet. A lot of the functionality of the car can be controlled from a smartwatch. Peugeot promises that the EV can drive 280-miles on a charge thanks to its 30 kWh battery pack.
SOURCE: Gizmag