Peter Molyneux to leave Lionhead Studios and Microsoft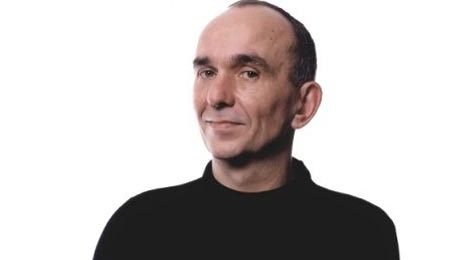 Peter Molyneux, famous for creating such games as Dungeon Keeper, Black & White, and the Fable series, has announced that he is leaving the developer Lionhead Studios, and its parent company, Microsoft. Molyneux will stay on until development of Fable: The Journey has completed later this year.
Molyneux is leaving Lionhead and Microsoft to work on his next venture, and revealed via Twitter that the company will be called 22 Cans, established by fellow Lionhead employee Tim Rance when he left in January. It's still unclear at this time what Molyneux will be working on in the future at 22 Cans.
Talking to Kotaku, Molyneux says:
It is with mixed emotions that I made the decision to leave Microsoft and Lionhead Studios, the company that I co-founded in 1997, at the conclusion of development of Fable: The Journey.

I remain extremely passionate and proud of the people, products and experiences that we created, from Black & White to Fable to our pioneering work with Milo and Kate for the Kinect platform. However, I felt the time was right to pursue a new independent venture. I'd like to thank the team at Lionhead, as well as our partners at Microsoft Studios for their support, dedication and incredible work over the years.
Molyneux's last game with Lionhead and Microsoft will be Fable: The Journey, designed to utilize Kinect on the XBox 360. It will be the fourth game in the Fable series, and was announced at E3 2011. Players would take advantage of the Kinect by using hand gestures to conjure items and use magic spells. The game is due to be released this September.
[via MCV]