PETA wants Warhammer 40,000 to ban animal furs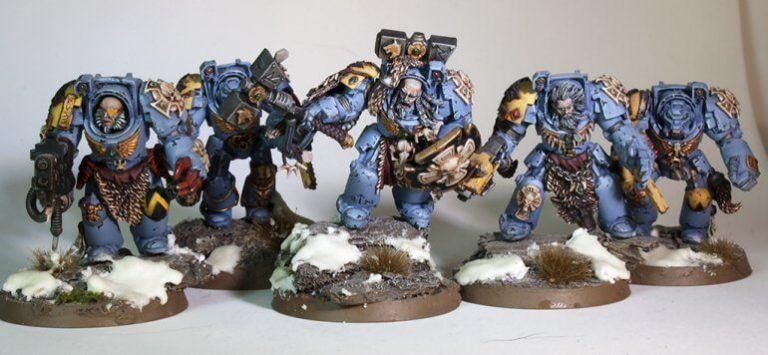 PETA is causing a rift in the world of gaming once again, but instead of calling foul on video games, our focus is on Warhammer 40,000. PETA has put in a request with Games Workshop CEO Kevin Rountree to ask that the company stop depicting fur garments in its miniatures. It'll likely strike many as a strange request, but as always, PETA has its reasons.
Primarily, it's asking Games Workshop to stop outfitting its miniatures with fur garments because doing so sends a message that wearing is okay. In a statement laid out on PETA's blog, the organization says that even though it realizes Warhammer 40k is a fictional universe, it still doesn't think depicting soldiers wearing fur needs to have any place in it.
PETA has written to Games Workshop CEO Kevin Rountree asking that the leading British miniature war-gaming brand ban "fur" garments from all Warhammer characters. While we appreciate that they are fictional, draping them in what looks like a replica of a dead animal sends the message that wearing fur is acceptable – when, in fact, it has no more place in 2017 than it would in the year 40,000.
While we understand PETA's point, these concerns may be a little misplaced. After all, these are not only plastic furs but a completely different, fictional universe in which magic exists and people hit each other with hammers. Gamers haven't reacted all that well to PETA's request, flooding the blog post in question with a number of negative comments.
For the uninitiated, Warhammer 40,000 is a war game centered around these miniature figures. Players purchase, assemble, and paint these miniatures before facing off with their opponents. The game has quite a following, and its popularity with tabletop gamers is probably why PETA is focusing on it in this latest campaign.
At the end of it all, we likely won't hear anything from Games Workshop regarding PETA's letter. We'll leave it to you to determine if PETA is warranted in its request, but this does beg the question: what will we be wearing in the year 40,000? Let us know what you think about fashion in the distant future and PETA's campaign in the comments section below!
SOURCE: PETA