Periscope by Twitter app is ready for download on iOS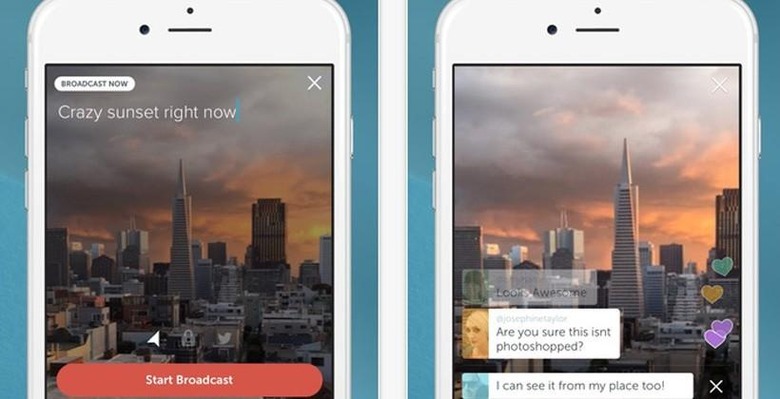 If you are a big fan of Twitter, you may recall that there was a rumor earlier this month that Twitter would be buying up Periscope. Periscope is an app that allows users to broadcast live video to the world. Not long after the rumor started floating, Periscope confirmed that it has been part of Twitter since January.
Twitter's Kevin Weil then stepped up and said that he couldn't wait for people to see what Twitter was doing with Periscope. That wait is over with the Periscope by Twitter app now on the iTunes App Store. The app allows users to broadcast live video to the world and when you begin to broadcast followers can join in the broadcast and sent hearts to you in real time.
The app is designed to make the hearts flutter higher on the screen the more you get. The app has a reply feature that will allow people who want to watch your video that missed it when live to watch when they want. Users can choose specific people they want to share video with rather than streaming it to everyone with Private mode.
Twitter integration allows users to share the broadcast on Twitter by tapping the bird icon before they start. The app launched today for iOS users and is 14.8MP in size. It is a free download.
SOURCE: iTunes