Periscope broadcasts now play instantly on Twitter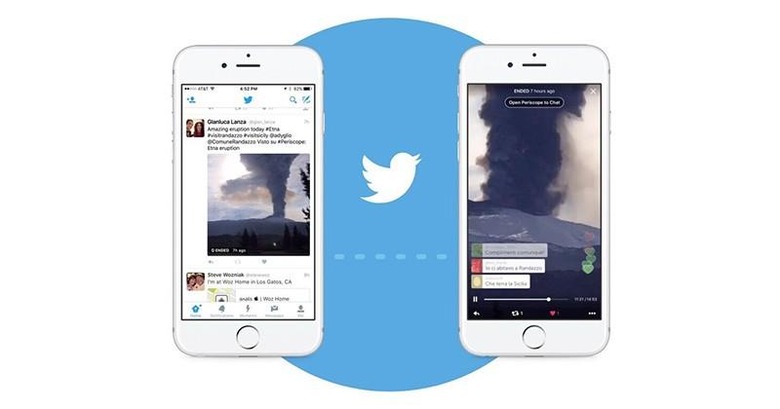 In this age of smartphones and tablets, information of all kinds is at your fingertips. Information is transmitted so quickly via social media that you can literally watch major events right as they unfold. Well starting today, one of the easiest ways to share and view live video just got a lot easier.
Twitter has long been known as an easy way for people to report on live events as they're happening. Last year, Periscope launched, and brought us a new way to do that exact same thing, but with video. Obviously, Twitter has also been a great way to to share Periscope video feeds, but the two companies thought that the previous process was too cumbersome, and worked together to revamp it.
Starting today, when someone you follow posts a live Periscope video, instead of having to click on the link and open the Periscope app, you won't have to do anything at all. Instead, the live broadcast will just start playing while you're looking through your Twitter feed. If you want to make it bigger, you just tap on it, and you'll be in full-screen mode.
The best part of this feature is that you don't need the Periscope app, or even an account. The videos will instantly play for anyone, regardless of whether they've even heard of Periscope. Of course, if you want to share your own live video, you'll still need to use the app.
VIA: Twitter