Pentax postponed the launch of DA Star 55mm F1.4 SDM to February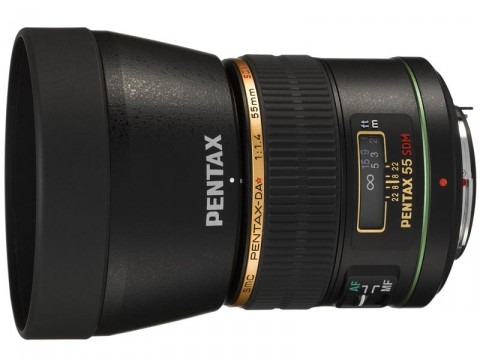 Pentax prime junkies will have to stick with consumer FA 50 just a little longer, Pentax Japan has postponed the long overdue professional build quality SMC PENTAX DA Star 55mm F1.4 SDM to next month (February 20, 2009), parts procurement delays were to blame.
Pentax DA Star (★) series lenses are designed exclusively for the use with PENTAX digital SLR cameras with dust and water resistant features. The 55mm F1.4 employed Pentax's SDM AF mechanism, a supersonic ultra smooth and quiet autofocus system. Lens is constructed with a Super-low-dispersion optical element, rounded diaphragm blades and a newly developed Aero Bright Coating to deliver an outstanding edge-to-edge high quality images, with ability to produce a more circular aperture for smooth and beautiful bokeh at large apertures.
The manufacturer has not officially announced the price for the DA Star 55mm prime but the street of Akihabara is forecasting 80,000 yen ($900).
[via impress]