Pentax Optio VS20 features 20X optical zoom with extra shutter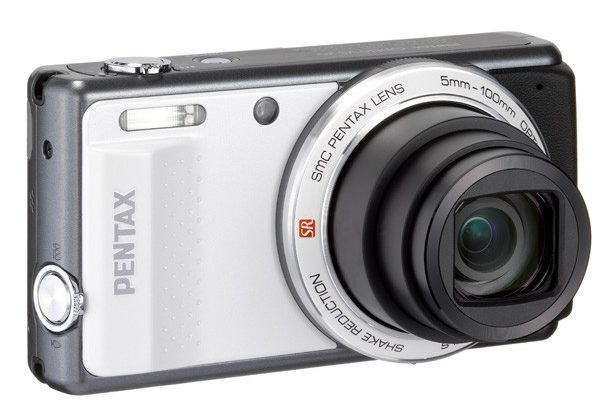 Pentax has announced a new pocket megazoom digital camera called the Pentax Optio VS20 that features 20X optical zoom plus a second shutter button. The camera may be the first pocketable high-zoom model to offer two shutter buttons placed so that it can be comfortably used in both landscape and portrait orientations.
One shutter button is placed on the camera at the conventional location, while the other is placed on the lower right side of the camera. This makes it easier to depress the shutter while using the camera in portrait mode. Besides the side-mounted shutter and zoom controls, the Optio VS20 also offers a secondary tripod mount on the left side of the camera.
Besides the unique dual shutter feature and high-zoom, the Optio VS20 is otherwise a standard fully-automatic pocket camera. It has a 16-megapixel CCD sensor, a 3-inch LCD preview screen, and is capable of 720p HD video capture at 30fps. It also has sensor-shift, ISO optimization, and digital stabilization. It will be available in February for $250.
[via PC World]