Pentax Optio H90 gets reviewed: surprisingly good budget camera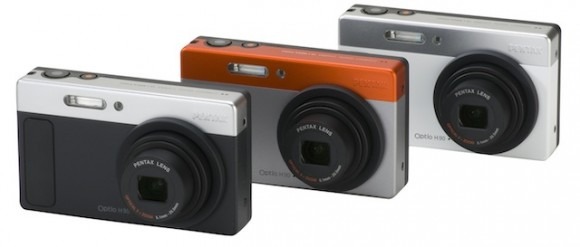 Of Pentax's most recent range of point-and-shoots, the Optio H90 particularly caught our eye with its vaguely 70s stylings.  Over at PhotographyBLOG they've been putting the budget shooter through its paces, and it turns out to be surprisingly capable.  Not only are its 12-megapixel stills decent, it has a broader focal range than similarly-priced rivals and can also record HD video.
That's all squeezed into a smaller-than-average chassis which uses a Li-Ion battery rather than the more typical (for this point of the market) pair of AAs.  PhotographyBLOG did have some issues with their review unit, which only managed around half the shots on a full battery that Pentax promise.
Nonetheless, it's good enough overall for them to describe it as a "recession buster", and if you're in the market for a distinctive digicam that can fit neatly in your pocket then perhaps the H90 is it.  The Pentax Optio H90 is available now, priced at around $179.95.