Pentax New Optio E30 7.1-Megapixel for Cheap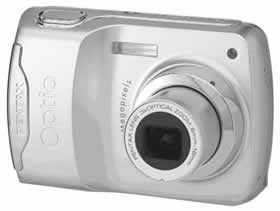 Pentax has just announced the Optio E30, their latest entry-level digital camera with some rather impressive features for its price level. This compact camera boasts 7.1 effective megapixels for more clarity than the entry-level user probably needs.
The Optio E30 also features a 3X optical zoom, 4X digital zoom, a 2.4-inch LCD, and 11MB built-in memory. It also supports the new SDHC memory cards in addition to traditional SD memory cards.
Expected to be available in February for an amazingly cheap $150, the Optio E30 will be making an appearance at the upcoming CES.
Pentax Optio E30 [Via: Newlaunches]