PENTAX K-3 DSLR officially unveiled with 27-point AF and 24 megapixels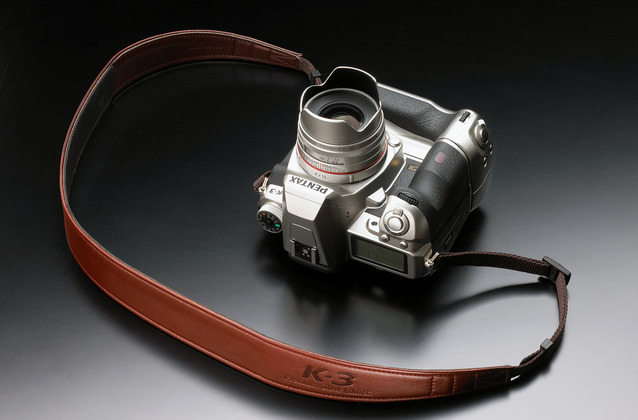 The PENTAX K-3 DSLR leaked a couple of times last month, showing off a variety of specs and a press shot. A little over a week later, the camera has officially been unveiled, with Ricoh adding a slew of information on top of what we already knew about the 24-megapixel camera, as well as a gallery of the digital SLR and some of its components and accessories.
As expected, the Pentax K-3 features an APS-C CMOS sensor offering 24-megapixels, as well as the PRIME III imaging engine and filter-free design. The camera features Shake Reduction that is compatible with PENTAX's interchangeable lenses, working with a dedicated servo controller and boosted magnetic force. Says Ricoh, this results in better performance in stability and shake-compensation than other models.
In addition, the K-3 has what Ricoh says is the first-ever anti-aliasing simulator, eliminating the need for an optical anti-aliasing filter. Such is achieved by causing microscopic vibrations on the sensor, something that ends up causing the moire-reduction effect. Because it is a simulator, the photographer can turn it on and off as desired, as well as increasing and decreasing the degree of its effect.
Beyond that, the camera has 27-point auto focus that works with a range of -3EV through +18EV. There's Real-Time Scene Analysis, which works for exposure control and white balance, as well as a high-speed continuous shooting mode that allows for 8.3 shots per second. Each sequence can have up to 22 RAW shots or 60 shots in JPEG format. As anticipated, there is a near-100% FOV optical viewfinder, Full HD video recording, and compatibility with smartphones running iOS 6+ and Android 4.2+.
SOURCE: Ricoh