Pentax K-1 Mark II full-frame DSLR improves low-light performance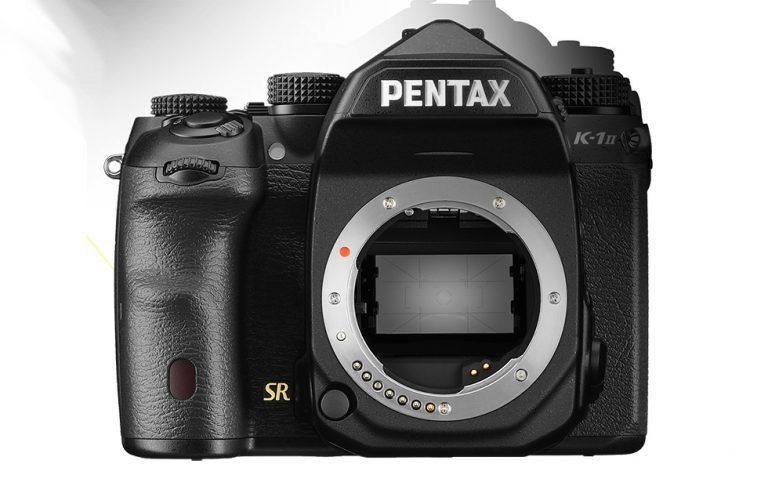 Ricoh has introduced the Pentax K-1 Mark II, the newest flagship in its K-Series lineup. This model offers the same 35mm Full Frame sensor as the first generation, but improves certain features including low-light performance. The Mark II model is rugged and weather-resistant, sporting a compact body, a 36.4-megapixel sensor, high-grade dust removal, and more.
The Pentax K-1 Mark II is a compact DSLR for photographers in need of a full-frame camera with a wide array of features. One of the most notable changes in this new model is better low-light performance. Ricoh explains that the new K-Series flagship keeps noise to a minimum in conditions where light is dim. The model offers an ISO of 819200, plus a PRIME IV image processor.
Joining the improved low-light capabilities is Pentax's newly developed Pixel Shift Resolution System II, which uses the in-camera shake reduction mechanism found in the original system, but adds RGB color data into the mix, which Ricoh says results in images with much better color and fine details versus those captured by other full-frame cameras.
The new Pixel Shift Resolution System II also offers Dynamic Pixel Shift Resolution mode, which is new and enables the capture of ultra-high pixel shift resolution photos sans the use of a tripod. That aside, the K-1 has a filter-free anti-aliasing design, a five-step 5-axis Shake Reduction II system, the Pentax Real-Time Scene-Analysis system, built-in GPS, Full HD video recording, Dust Removal II, HDR, and WiFi.
As far as hardware goes, the K-1 Mark II has dual-SD card slots, a dust-proof body, and durability that includes the ability to handle 300,000 shutter releases. This flagship model also sports an optical viewfinder with a 100% FOV and a flexible, tilting LCD measuring 3.2-inches across. The camera is listed for pre-order on the Ricoh website, but it currently takes visitors to an email field; price is unclear.
SOURCE: Ricoh