Pentax 645Z medium-format 51MP camera unveiled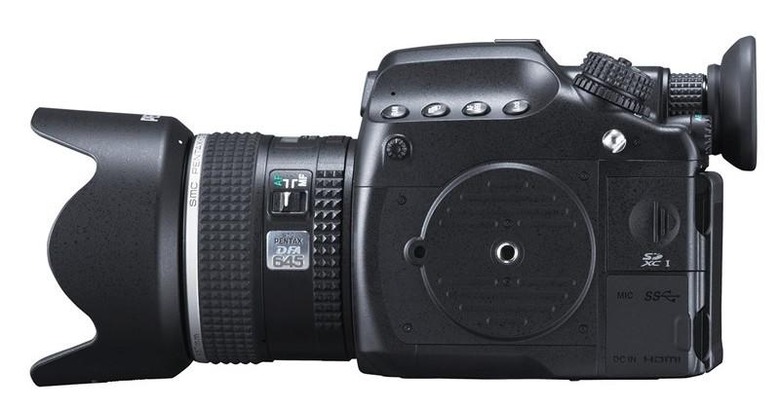 Following some recent leaks, Ricoh has taken the wraps off its latest offering, the Pentax 645Z medium-format camera. With the camera comes a 51.4-megapixel CMOS sensor, as well as a large hinged LCD and an ultra high ISO of 204,800.
The Pentax 645Z is based on the 645D and 645 film cameras, and is being referred to as a "game-changing" shooter by Ricoh. The camera offers 3-frames-per-second capture, which is notable because of the camera's medium-format design and high resolution.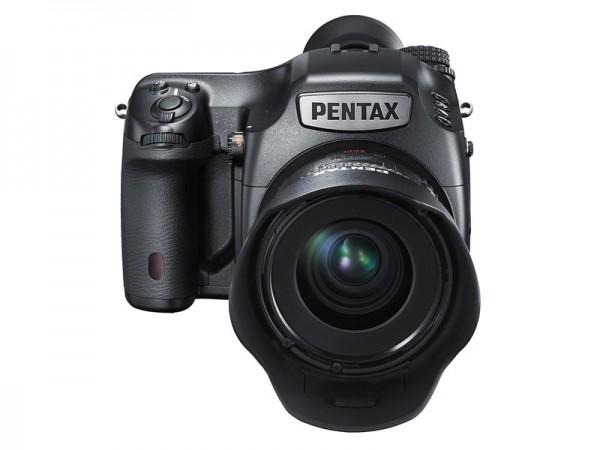 The camera runs on a PRIME III processor, and can save images in RAW and TIFF, as well as JPEG. There's manual focus, a 3.2-inch display (not touch-enabled), and an optical viewfinder that offers 98-percent coverage. Other notable features include a max shutter speed of 1/4,000th of a second and the ability to record in up to 1080/60i.
Said Ricoh's Executive VP Jim Malcolm, "Our diverse lineup of DSLRs enables us to offer professional tools like the 645Z at a price point within reach of many photographers. Today's photographers are looking to differentiate their craft and the 645Z offers the perfect option as an exceptional medium-format camera that does not sacrifice in quality or specification, with affordability."
The camera launches this June for $8,499 USD (body only).
SOURCE: DPreview